Child Psychology and Behaviour
how to make a child careful for his belongings. Created by

Updated on Sep 22, 2016
my son is 5 years old and by now he has started his school. I wanted him to be little careful for his belongings. he is so careless. he doesn't care about any of his belongings whether they are lost or misplaced . how could I inculcate a responsible nature in him. please guide me.
Kindly
Login
or
Register
to post a comment. | Sep 23, 2016
thanks all of u for giving me suggestions. I will definitely try to implement them. Actually I was frustrated very much because he has just made a routine to forget one or the other thing in the school but anyways thank u. | Sep 23, 2016
Hi Asha, Expecting a responsible behavior from a 5 yr old will not help you as they don't understand the value yet. You can help him identify his stuff by labeling them (pencil case, bag, water bottle, lunch and snack box, folders, backpack, his PE clothes, books) with his name using a permanent marker or a name tag (you will get the name tags in Staples). You can let him know where to find LOST & FOUND items in school if they have one such collection box at school. If he misses something at school, you can send him a note stuck to his snack or lunch box to find them. If he cant read yet, put up a sticker or a post-it note with the picture of the item to look for. Send minimal amount of stuff. don't send too many pencils or erasers. If he loses a fancy stationery item don't replace it with the same one next time. Because he would think that he would anyway get another one. So buy a plain boring one and tell him that he wasn't responsible the last time so he gets this. Keep all his stuff organized. In his bag, find a place for every item so he knows where to put them back or where to look for things. At home help him put away his toys or books back in toy box and book shelf immediately after he finishes playing with/reading them. It takes time to get used to that habit. But he will get there. | Sep 23, 2016
Hey! I find this Parenting blog really interesting. I suggest you have a look too: https://www.parentune.com/parent-blog/10-playful-ways-to-improve-memory-in-children/702 | Sep 23, 2016
hi Asha! hope u r doing good!! Yes getting frustrated is inevitable. But I believe this is not something child is doing on purpose. a 5 year old is doing so many things simultaneously probably which we adults will find difficult to manage. for example. he has to switch over from one subject to another every half an hour to 40 minutes, be alert in class, go for rigorous physical education . probably do up down from one floor to another,stretch their vocal chords, do art and craft, finish their class assignments, and also prepare himself for the questions which will be asked once he reaches home to defend himself. he is doing multi tasking. imagine yourself when we do so many things simultaneously and draw blank and come back empty handed scratching our heads as we forget what we were up to.. Asha it's advisable to play memory games with him shared in a link. do not punish him for loosing his belongings as its not his fault. rather praise him and motivate him for at least making efforts and being able to carry on through such a hard day so efficiently. I am sure seeing change in your behavior towards him,he will definitely try and improve for good. hope this helps!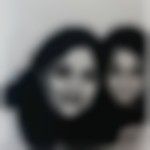 | Sep 23, 2016
Try telling him that all his belongings are his friends and if he does not take care they will be very sad .... Although he is 5 and wil just push away the discussion. There is one other way but a lil harsh. Throw one of his fav thing ... A t shirt or toy in dustbin in his presence. Tell him this will happen I u dont take care. Or u can give it to someone needy in his presence saying this will happen next time u don't take care. see if this helps.
More Similar Talks
Top Child Psychology and Behaviour Talks
+ Start a Talk
Top Child Psychology and Behaviour question
Top Child Psychology and Behaviour Blogs