Hobbies
How to make child to go for swimming classes Created by

Updated on Dec 15, 2014
Hi, My daughter is scared of swimming. I joined her for summer swimming classes. everyday she used to cry and go for swimming classes. I am in confusion how to confess her for swimming. May be one more reason swimming sir he used to shout at all of them when class is going,so that they will listen. One more i need some swimming classes where they conduct nicely in bangalore near by banaswadi.
Kindly
Login
or
Register
to post a comment. | May 13, 2015
My kid got scared of swimming due as his trainer submerged him completely in water to teach breathing technique, he has developed a phobia for swimming now | Dec 16, 2014
Hi Lakshmi, ideally take her to a new pool and figure out whether the fear is of the coach or water. If she settles better in the new environment, you will know. ALso, take her with a friend or a cousin who is slightly older and can prompt her or protect her in water. Have a word with her... try finding what is the fear and then tackle it. Alternatively, give it a break fr 2-3 years and take her for some other activity and then gradually get her back to swimming. | Dec 15, 2014
Hi Lakshmi, I know you are thinking what is best for your daughter. But I would say don't force her into anything. Maybe she likes something else, her interest lies elsewhere. And she is small right now to be forced to do anything. My son who is 5 years old was initially scared of water.. so no matter how much I tried pushing him to go ahead and have fun. He just wouldn't. But when he was left on his own, he did try stepping into the pool, tried to play and all. Now he isn't scared and loves water. I guess the same is with your daughter. Kids don't like to be pushed into doing everything. Just leave them with what they are interested. Maybe her talent lies elsewhere. Also give some time, at least a year or so. Then you could probably coax her to join swimming. | Dec 15, 2014
Hi Lakshmi ! I understand your desire to make your child learn swimming . But we need to find out what the child wants. It is advisable to look for answers of the following questions : 1. Is the child scared of going to class or is she scared of going in water? 2. Are u leaving her alone during the class ? 3. Does she have her age mates there ? 4. what is that she wants to do instead of swimming ? 5. Is she ready to go to another place for learning swimming? 6. What thoughts makes her uncomfortable while leaving for the class? If the child does not want to go for swimming, please do not force her. wait for the right time till she is mentally prepared. after a gap of few months u cud try again and please make sure this time that she has her age mates or friends too who join along. U cud make her visit few places where swimming classes goes on. she cud watch for 2 _3 days and when she is mentally prepared u cud make her join too. If possible please have someone wHo cud accompany her which will make her feel safe. Hope this helps!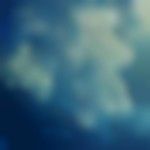 | Dec 15, 2014
You could let your daughter join someother class like tennis badminton, etc. | Dec 15, 2014
Hi lakshmi I would suggest you go and see couple of pools. Look at hygiene they maintain, how may children in each class, age group in each class . Take your daughter along and ask her at the end which one she would like to join. This would also not surprise her , would prepare her mentally.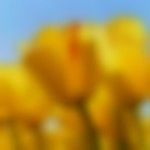 | Dec 15, 2014
You should try and take her out for new swimming class. Also , look for a pool or timing which has children of her age . this shall make her comfortable.
More Similar Talks