Parenting
how to make my baby sleep early, she is 13 months old rite from the birth she will sleep around 3 am how to change her pls suggest me few tips Created by

Updated on Apr 13, 2017
daily my kid will sleep around 3 am which becomes difficult for us to do our daily routines on next day pls suggest me few tips to make her sleep early...
Kindly
Login
or
Register
to post a comment.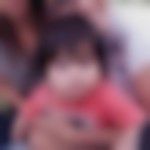 | Apr 14, 2017
same problem here. my 7 months old son never sleeps before midnight, before that he takes regular naps of 2-3 hrs. I have tried a lot not to make him sleep after his afternoon nap so that he falls asleep by 10 pm but it is useless and even if he does he wakes up after an hour. my husband comes how late at night from work at around midnight and due to our late night sleep routine I guess my son has developed it too and also he sleeps well only after his father arrives even if sometimes he is too late. but on weekends the sleep pattern is fine. I'm afraid this might affect his coming years. please suggest some good tricks to make him fall asleep early | Apr 13, 2017
My daughter is 4 months now and had sleeping issues too. Starting from 3rd month I began giving her hot water bath in evenings, followed by feeding and then wrapping her well so she doesnt move her hands. This has worked out very well for us and at night she wakes up only for milk after which I make her burp and she sleeps again quickly. Giving bath during day causes the baby to sleep whole day and stay awake at night which becomes big problem for parents. Hope this helps! | Apr 13, 2017
my baby is 3mnths n 12days we to follow the same day n night sys. he starts to fall sleep buy 9pm n wake up in 7am . in BTW he wake only fr feeding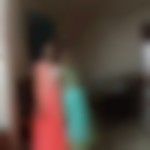 | Apr 13, 2017
hi.. it's very important to follow the routine with the babies, so first thing set a whole day routine for her not only just sleep routine I. e massage, bath, afternoon naps, playtime, park everything within a time limit. 1. make sure your baby learns the difference between day and night, ample light in day, shouting, playing, and in night dim lights with soft talks. 2. feed baby something every 2-3 hours in day time so they are good fed for night stretches. 3. set a bedtime routine like changing clothes, massaging body, singing anything u like but in dimlight. 4. don't except the routine to get change overnight, from 3 am make it to 2 am, then 1 am and so on.. it will take weeks, have Patience. 5. set a good whole day routine like 8. 30 am for massage, 9 am for bath, 12. 30 pm for nap, 2 for lunch.. 6. baby will be resistant in beginning so don't loose hope be calm and persistent. it's is good to set the routine for both baby and you.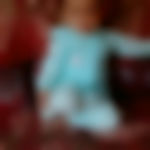 | Apr 13, 2017
along with day light system which I follow u need to feed ur kid properly. if u feed them properly they will sleep for at least 3-4 hr. n when they wake up in between feed them agn for at least 15 mins they will sleep for another 2 hrs. if u feed only for 5 mins then they will wake up with in an hour.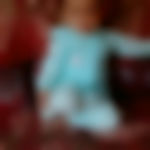 | Apr 13, 2017
my baby is 3 months now. from the very beginning I use to follow day n night system. i. e. ,when he it's a day tym we put on the lights ,opens the windows etc. n we play with him,we talk to him. bt when it comes to night tym when he falls asleep we turn off the lights,when he get up in between we don't play with him. i just feed him in dim light only. so that he can fall asleep agn. n this is really working for me. daily by 10pm he will sleep . | Apr 13, 2017
My boy is 12 months old and he is my second kid. in my experience for my daughter I also suffered the same and now my boy is sleeping by 11pm what I am doing is I am taking care of the environment in our bed room like switching off the lights and trying to keep the room cool still if he is not sleeping I am allowing him to play on bed like standing and shouting and I made him tired then automatically he is falling in to sleep...... hope this may work for ur little one also try this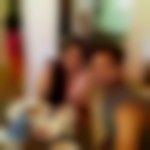 | Apr 13, 2017
my baby also used to do the same. but now we switch off lights and everything in the room at 9 and then make him sleep. at first he cries and denies to sleep but we I. e his mom and dad pretends to sleep and don't listen to him. in 10 15 mins he sleeps. u can also try the same | Apr 13, 2017
Abishika... you need to feed ur kid tummy full, fix a time for sleeping hours and make sure ur kid fed up wit tummy full 2 hrs before bedtime & you can give milk or breastmilk if still continues before sleeping which induces sleepiness... make ur kid occupied or active throughout day on any activity & you can put him for less hours of sleeping @ day time than usual.. he will try to sleep on time.. | Apr 13, 2017
Sanchari & lakshmi.... your babies are nearly 3 months old who cant have their fixed sleeping pattern since they are in breastfeeding & so small to sleep @ correct time... we need to feed them @ anytime based on their demand and they use to sleep when they feel sleepy but this will become normal @ 4th or 5th month & they start to sleep @ night time as Wat we do.... don't worry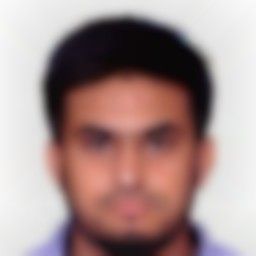 | Apr 13, 2017
my suggestion is that, please feed baby early with his / her favourate food and automatically they will be ready for sleep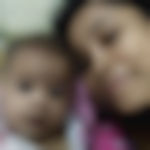 | Apr 13, 2017
I am also facing the same problem with my 72 days old baby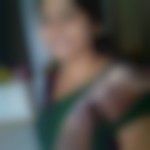 | Apr 13, 2017
Lakshmiprasanna Godavarthi
even am facing the same with my 3month old baby
More Similar Talks
Top Parenting Talks