Babycare
How to make wear my child footwear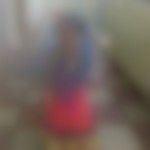 Created by

Updated on Nov 21, 2016
My daughter is 2. 8 years old. She never wear Socks, shoes, Sleepers etc. Because of that she always suffer from cold because the floor is so cool. How to make her wear footwear
Kindly
Login
or
Register
to post a comment.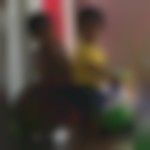 | Nov 23, 2016
your situation is same as mine .my twin daughters are 2yrs old ..well i am lucky they love to wear socks but strict no to shoes and cap.. this time hudiees seems to be their favourite... as i use to say " see the mirror, u are looking as bride". touchwood and they also consider themself as bride hearing my words and my tricks works on them ... infact thesedays i even try wearing them their evening dress at home itself which they wear while going to park with socks shoes n hudiees. while sleeping at night no way to give any sheet above them so i consider best to wear them full sleeves romper with cap.... atleast this they cannot remove... on this two yrs with twins lots of tricks is to be considered in all respect. | Nov 23, 2016
sacchi kabhi kabhi tho mein apna sir patakte hun aur hubby se kehte hun plz kisisko bolo mujhe kidnap karle ... ufff because my lill one s non stop I m not able to answer her questions n not able to tell her to keep quite becuase tht may disappoint her....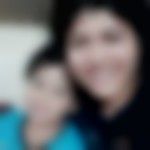 | Nov 23, 2016
nahi re I think our parents must have done all this I think every happy parent is like this..... it's so much fun... | Nov 23, 2016
really we r becoming joker behind our kids wht all thing we hv to do I dont think our parents would hv done all these kind of things...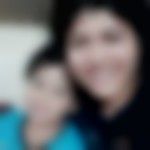 | Nov 23, 2016
hahahaha Maheshu good one hah!! | Nov 22, 2016
Oh great. All the best. | Nov 22, 2016
ss tejal I was working but now at home because I want to spend quality tym with my lill one hopefully next yr I ll be joining again | Nov 22, 2016
Good trick @Maheshu. Are you teacher? | Nov 21, 2016
hi pratiksha u wear colourful socks at home and just do show off tht its so pretty n u feel soo gd make her jealous saying tht u r hvng n its ok if she dosent want to wear .. what do do yaar all funny things we hv to do with these kids .. last year I hd one kid in my class as soon as he entered the classroom he ll remove shoes socks n ll keep it in his bag I was really tired with tht boy at last I started to do acting like I m wearing his socks in I love thoes stuff so as soon as he entered the class room I use to remove his socks n shoes n use to keep it with me n at last after 15 days he said no its my shoe I ll wear it... so buy colouful socks n shoes show her but dont gv her tell her tht this s for some other baby because u dont want so papa bought for someone else.. try these trick hopefully it should work.. all the best | Nov 21, 2016
Same here with my son 2. 5 year old
More Similar Talks
Top Babycare Talks