Parenting
How to make your child sit and study Created by

Updated on Dec 15, 2014
I am a working mother and in evening it becomes tedious for me to keep patience and ask my son to study. He is getting notorious day by day and I am thinking how can I motivate him for self study.
Kindly
Login
or
Register
to post a comment. | Dec 16, 2014
Hi Tanu, I agree with Megha that self study comes much later. What you could do is set a scheduled time, half hour, for his study. This could be done once you are back from home, relaxed, and settled. Spend that half hour catching up with what happened at school and then after that give him work to do and you can continue with your chores. Just keep stepping in to check whether he has finished the allotted work or not. | Dec 16, 2014
I completely agree with Megha. It is too much to ask for, from a 6 yr old child to study on his own. Because at that age children don't understand the importance of homework. Parents involvement in children's education makes them feel confident, comfortable and keeps them motivated. So try to find some time from your schedule to sit with him during his homework time. Allow him to play outdoor at least for 30 to 45 min. Outdoor play definitely helps him to refresh his mind. Ensure he is relaxed and well fed before he starts his homework. The best place to make him do homework would be the dining table so you could do your work as well as guide him on what needs to be done. Instead of making homework a chore, keep it interesting by using games to teach math, exploring or doing a demo for learning science, reading along with him. The most difficult part would be to make him write. Even at the age of 6, kids may not be able to write one full page as their fine motor skills are still developing. so give him breaks in between. When you call him for homework, start with a simple game or any interesting activity which you both can do together that makes him want to participate. For example you could play some games such as chopsticks or go fish or top it as all these games help in math skills such as addition and subtraction skills, to learn addition factors or play any game which is appropriate for his grade level. You could do some planning on set of interesting activities or math games on weekend and keep them ready. Keep all the distractions away from him. let all the family members cooperate in turning off TV or music system. Keep all hand held device, toys away as they may tempt him. I would suggest to keep even the pets away while doing homework as kids can easily get distracted. I am speaking from experience :-). Keep all the stationery items in one place so he doesn't get up often to get things which would definitely take up a lot of time. Another common excuse the kids give is to go to the toilet. So make him go to the toilet before he starts his work. Before he sits for homework, give him an option. "do you want to do math or reading or writing first?". Let him choose depending on his interest. Leave the responsibility to him. If possible split the homework into 2 and make him do some of them in the morning if time permits. Some kids do better in the morning as they feel rested and relaxed. So try to find which time he finds comfortable. Be consistent on the homework time and most importantly be consistent on the frequency of homework. Sometimes when there is no homework from school, give him some simple task at the same designated time which wouldn't take more than 10 mins. Consistency helps a lot as children will soon start understanding the routine. he may not start listening to you and following the routine immediately. but soon he will get there. Good luck. | Dec 15, 2014
Tanu, self study at this age could be difficult. There are several playgroups that have an hour session where they make your kids write. I knew of one such girl who didn't like to write but when she was sent to Eurokids, slowly she started to write and now her mother is quiet satisfied. You don't need to send her for a year. But their tricks help. As mothers we are always inclined in shouting at them or we try to blackmail them with a reward and all. Do look around for such playgroup... hope it helps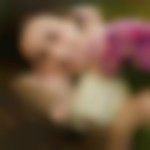 | Dec 15, 2014
You may give him live examples .Take him around and meet someone who have a bright career now. Let him interact and let the person explain him the importance of the education. Speak to his teachers on regular basis and take feedback. | Dec 15, 2014
You may create a homework group with nearby children. Take help of your neighbors. It would create a group and environment for their children as well. :) This would be a great fun time also for children.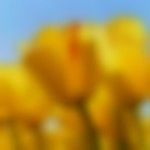 | Dec 15, 2014
You may give him a quick call after school and ask him to tell you what happened in the school. Ask him to start with his homework and give a quick review.
More Similar Talks
Top Parenting Talks