Parenting
How to Overcome shyness Created by

Updated on Jul 26, 2015
Hi , My daughter is 6. 5 years old. She is quite knowledgeable and intelligent. But the only problem is her shyness because of which she does not get chance what she deserves like in competition etc other kids are chosen as they are more extrovert. Her classteacher says that "she knows a lot. but there is hesitant in her body language. she feels inhibited". What can I do to improve this? Thanks, -Archna
Kindly
Login
or
Register
to post a comment.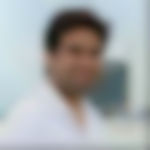 | Jul 28, 2015
Shyness represents a reluctance to engage with others for fear of being embarrassed.  Some things which you as a mother could do are :- 1) boost up the self confidence of your child .tell her that she is the best and she needs to show the world out there . 2)never refer her as "shy" in front of family or friends because this reinforces in her mind that ' I am shy' further lowering her chances of overcoming the same . 3) "mental conditioning "- keep taking out the child to situations which might make them shy but be with them and don't force any behaviour or compulsion to do something on them. lthem. let them learn gradually by constant exposure . 4)whenever there is some stage presentation , tell her to focus on others , not be self concious .tell her that if she got a chance to speak on the stage that means she is the best. and imagine that all the audience is bunch of small loving kids in front of her and she should love them and don't worry what someone will think of her aand speak with her heart out . hope these tips help. Thx | Jul 27, 2015
That is perfectly ok. Some chilren can be introvert and shy.. do not foce her ino anything. But what you can do is giver more and more exposure. Take her to more and more social gatherings, let her see you talking to people. Have her participate into each and every event happening around, do not care whether she performs or not and do not force or give her any negative feedback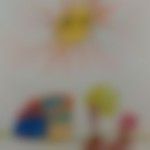 | Jul 27, 2015
Hi, even I am facing the same situation with my daughter who is 6yr,3months old. kindly help me in this regard.
More Similar Talks
Top Parenting Talks