Parenting
how to potty train my 14 month son? Created by Updated on Aug 10, 2013
My 14 month son is active but he speaks only 3-4 words. i want to train him in toiletery habits. kindly suggest what to do.
Kindly
Login
or
Register
to post a comment.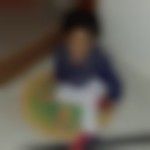 | Jul 13, 2015
My son is also 14 months old and I am trying to train him to use toilets. But same as your son he gets horrified as soon as he sits on the seats. He is so clever that whenever he feels to potty he hids somewhere so that I wont be able to take him to toilet. I dont know what to do. Please suggest something | Aug 12, 2013
U cud show pics of children sitting on potty chair. And as I mentioned earlier make potty time a story time which child would enjoy. Only once r twice u have to make the effort to overcome child's inhibitions after that child on his own would look fwd to it. U cud reward ur child once or twice for making him sit there. For peeing also u cud motivate him to inform u. U cud praise him for doing tht. This training might take few months also. The more child sees u relaxed and Giving same instructions every time the earlier he will be able to learn. Motivation n persistence r the key words. | Aug 12, 2013
Dear Keerti, I had different experiences with both of my children. I bought the simplest potty chair for my elder one and he adapted to it easily. With my second child potty training took quite a few months alost around a year. I bought a fancy chair but he reacted the same way as you are describing about your son. Actually, I figured it out ilttle later that my younger son used to have constipation so he didn't like the very idea of going to potty ... so he just avoided the whole process somehow, whereas my elder child had no constipation problem so had no problem using any chair or seat for that matter. After realising this i worked on the constipation problem first and came back to potty training later. The case may not be the same with your son. | Aug 12, 2013
Thanks gaurima and shikha. i have bought a nice potty for him but herefises to sit on it everytime I do so. he won't even pee in it and will pee as soon as he is on his feet and out of the potty. its a horror for him to sit on it. i think I first need to him learn to sit on it. suggest me how. | Aug 12, 2013
Hi keerti! U cud buy color full potty chair which is comfortable to sit and attractive too. Make the child sit on it when u think it is time for him to use it. U cud sit near the child in the washroom and narrate a story. Make potty time a story time which child wud love. On success u cud appreciate ur child by praising him, clapping for him. Child would look forward to this activity and wud love to use potty chair and u cud ask him to use the word " poop" or " poo" as suggested above. | Aug 10, 2013
Dear Keerti , Your son is very young and you may have to take slow and steady approach. You can try to start the process by telling him stories about how every one goes to potty - including his favourite animals, friends and family - This might make him quite curious about it. You may narrate some incidences . The play-way method suggested by the 'Administrator ' is definitely a good option. Patience is the key ... it may take from few days to few months.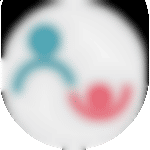 | Aug 10, 2013
Hi Keerti! Here is something which was shared by a proparent recently. Get a toilet-toy and a small puppet/toy and help your son by showing how is the puppet using the toilet. do this a few times before helping your son with the real toilet. You may give stars/smileys to your son and each time he is able to use/initiate the use of toilet, he gets a star/smiley on his smiley board. The reward will encourage your son. You may also use an easy single word in the beginning followed by a sentence till your son starts speaking more (a sentence). something like "Poop" followed by, "Poop.... you would like to use the toilet.... great! well done!"
More Similar Talks
Top Parenting Talks