Parenting
How to reduce weight of children healthily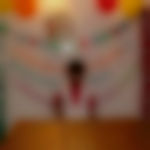 Created by

Updated on Nov 25, 2015
My son had put on weight overly I want him to come down his weight in healthy way.
Kindly
Login
or
Register
to post a comment. | Nov 26, 2015
This is my mail id, bhutada. rahul12@gmail. com, plz mail me in personal, i can tell u regarding weight loss,, for sure | Nov 26, 2015
Cut down all junk food like tinned, canned, packet snacks, sodas, aerated drinks, fried stuff, sugary stuff, ice creams, chocolates causing havoc in all ages. (especially ready made stuff bought from market). Home cooked fried foods and sweets are still better quality but cook such foods occasionally. Banana ice cream made at home is much yummiest, healthier and all clear of colours, additives etc. Buy/grow more organic fruit and vegetables. No red meat. Less chicken that too organic one. Reduce indoor times like TV, indoor games. Encourage swimming lessons, basketball, running, cycling, martial arts, yoga etc. Avoid antibiotics. Use haldi (turmeric) as alternative like in sore throats, viral, bacterial mild infections. Antibiotics overuse/abuse is giving rise to resistant bacteria and lot of side effects like obesity, stuffed hormones, acidity to name a few. It is a good idea to get basic blood tests (CBC, liver function,kidney function,calcium, iron, vitamin D etc) done even in kids once a year if mothers sense some problem. Good Luck. Stay healthy and most importantly happy.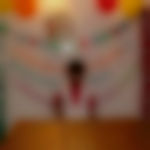 | Nov 25, 2015
Reply me
More Similar Talks