Parenting
How to spend quality time with kids.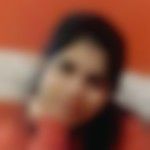 Created by Updated on Aug 20, 2013
Hi , My Son is 4. 5yr old, i am working mother. I would like to know how can i spend quality time with my son when i get back home. He is busy watching TV, it is very difficult to pull him away from TV. I feel he is becoming more & more lonely, please advice how can i turn it around.
Kindly
Login
or
Register
to post a comment. | Jun 22, 2018
Hi here i can help you with some tips for spending some qulaity time with your children http://www.drsinternational.com/blog/how-to-spend-quality-time-with-your-child/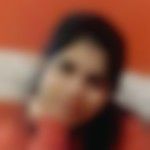 | Aug 23, 2013
Thanks Bhavana & Shikha.. | Aug 21, 2013
Hey sonal , children at this age are creatures of curiosity , you may just have to break the pattern that your son seems to have settled into, you could do it by getting some board games or simple science sets, you also could get a couple of new sketch books or drawing books with some new colors, games like twister and carrom and pictionary are also great fun for children of this age. Even if in the beginning the child is not too interested to try out the new games with you do not worry , once he sees you playing and having a good time he will automatically be interested in what you are up to , besides this games like clay modeling or planting saplings in a pot or in the ground would be great and have a bonding result. Once you reconnect with your child you may keep the time slot reserved for him and then he will definitely feel more connected to you.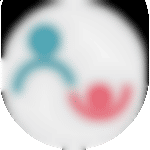 | Aug 20, 2013
Hi Sonal! You may find this blog interestng. It covers aspects to consider while introducing a gadget to your child. https://www.parentune.com/parent-blog/has-your-child-high-jacked-the-ipad-the-right-way-to-introduce-an-i-pad-to-a-child/290 | Aug 20, 2013
U cud set rules regarding d use of these gadgets like stipulation of time for their use. set a routine wherein a child has to study, play indoors or outdoors is his choice, watch tv or gadgets. this stipulation of time is important for disciplining children. U shd talk it out with yr child what r d problems associated with excessive use of gadgets n encourage outdoor play.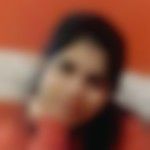 | Aug 20, 2013
Thanks Shikha for taking out time to write. I try to do lot of activities with him, we use to play lot of games together like hide & seek, treasure hunt, story telling.. but as he is growing up he is more & more fascinated with latest gadgets, like laptop ipad, keeping him away from all this is a task. But yes i will continue playing with him & thing you suggested,. | Aug 20, 2013
U cud share with him wat u did. how much u missed him. also u ud keep calling him in between to enquire about his wellbeing. Try feeding him. Also if likes to watch television u cud sit with him n do the same. These small gestures would convey the message tht u r concerned abt him. u cud also sometimes do activities with him like drawing abd and ask him wat he drew which will give u an idea what is exactly going on in his mind. play games like role play wherein u cud ask him to b d mother n u cud b him. see what he rhinks abt u n how u cud change urself for his good. at nite u cud tell him a bedtime story. | Aug 20, 2013
Hi Sonal! I appreciate ur concerns! It is advisable u cud start by asking him how he spent his day. n showing interest n appreciate him on display of any positive behavior. u cud
More Similar Talks
Top Parenting Talks