Parenting
How to start food to 5 month old baby Created by

Updated on Mar 25, 2016
My son z 5 months old now.. i want to start little solid food alongwith milk... how shud i start with??plzz suggest me...
Kindly
Login
or
Register
to post a comment. | Mar 28, 2016
Thnk u Tejal. Keep sharing urs too n i ll share mine:) | Mar 27, 2016
Hi avani your receips are of great help. Thank u dear for sharing. | Mar 27, 2016
Hi Sajitha, Two wats to feed them apple, are as below: 1. Wash n directly grate d apple n strain d juice n give it to baby. 2. Wash n slice d apple n boil it. After it becomes soft u cn grate n strain d juice o u cn directly strain d juice. Add water as per the required consistency. If u r giving it for the first tym, would suggest 2 nd method n water. I will b trying apple with elaichi today n will share the receipe. If approved my my son.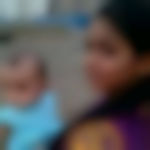 | Mar 27, 2016
How to feed Apple to six months old baby?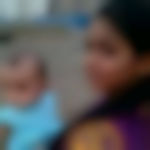 | Mar 26, 2016
Thanks checked | Mar 26, 2016
Hi Sajitha, I have mentioned in my previous comments dear. Other mommies, If you have tried anythin, do share your receipe. I tried apple, carrot n beetroot juice today.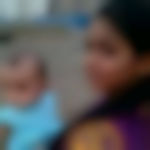 | Mar 26, 2016
Avani how to cook this pls say..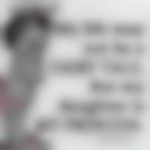 | Mar 26, 2016
Thank u @Avni | Mar 25, 2016
Word of caution: give this mixture during the day time. Since its lil heavy to digest for babies, i hv stopped giving my son during night tym. Had i tried giving him at night but he passes reflux n vomit it out. Hence stopped it. You can try ur luck for the night tym, if it suits your baby, continue. | Mar 25, 2016
Thnk u Neha. Yes roasting is required as it ll b easier fr baby to digest n gives lil long shelf life. Also, roasting the cereals will eliminate the chances of moisture in it. If you are not refridgerating, you can use it upto a month. Else you can use it for 3 months! I prefer keeping it in fridge altough i make it to last fr a month!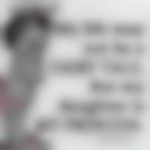 | Mar 25, 2016
@Avni.. wonderful recepie shared. Vry useful.. in what amount and for how long we can store this powder ? And do we have to dry roast it after drying and before grinding? | Mar 25, 2016
Somehow unable to edit the prev one. This powder u cn store it in dey container. Whenevr u want to use it u cn boil d water first n add 1 tea spn o lil less than 1 tea spn of powder in it. Let it boil fr 2 mins n srerve it as it comes dwn to temperature. | Mar 25, 2016
Thank u Avani. This is helpful will start for my boy. Thnkz a ton | Mar 25, 2016
Hi Tejal, Here is d recipe: 1 tblspn rice - dnt use basamati. 1 tblsp yellow moong daal 1 tblspoon toor/arhar daal Mix all n wash it well n soak in bowl overnight. Next day, drain the water n wash it once n spread it over cloth to dry. Once dried, take a griddle o pan n Cook fr 10-15 mins o till it becomes brown. Dnt burn it. After dat cool it n make power using grinder O. | Mar 25, 2016
Thank u rehanveer for this post even this helped me lot. @Avani can you pls say how you made moong dal khichadi? | Mar 25, 2016
Dear mommies... At wat intervals we can introduce new food? | Mar 25, 2016
My son is 5 mnth old n hv started fruit juices diluted with water n milk. I hv gvn him boiled apple, pear, banana, daal ka pani, moong ka pani, rice n moong daal khichadi - fr this i mde a powder of both n i add it in boiling water wenevr i wanna feed him.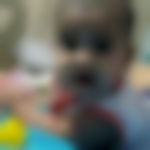 | Mar 25, 2016
Hi. you can mashed apple, banana,ragi porridge,cerelac kind in small amount. check for allergy and increase the quantity. Recipes available in internet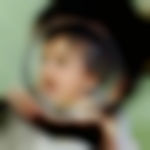 | Mar 25, 2016
My son is also 5 months old... I hv started dal ka pani, rice water (kanji)... later will start fruits like watermelon, grapes, soups
More Similar Talks