Parenting
How to stop diaper Habit of baby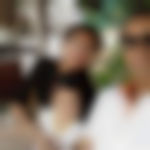 Created by Updated on Jul 21, 2017
hi mi girl child 4 yrs 2 month, she still using diaper 2 times a day,one at afternoon and another at night. pls suggest how to stop her diaper habit
Kindly
Login
or
Register
to post a comment.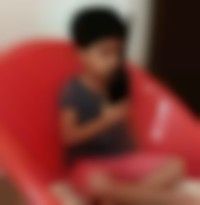 | Jul 21, 2017
Hi meena make ur child go to toilet for every one hour in the day. In the starting it may be very difficult, as the child may not be willing to do but don't stop until u make her get habituate. Make the sounds like "shhhh... " and also let the tap run water when u want her to take for toilet. This may take u 3 - 4 weeks or even more as ur child is grown up. Once she is habituated u can even try it in the night for every 3 - 4 hours, if the weather is cool, otherwise may be once in the mid night. Hope you may found this info useful.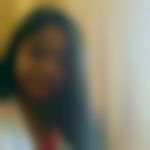 | Jul 21, 2017
Hi Meena, Getting completely off from diaper is a gradual process so you have to take it slowly so that both you and your kid can adjust to it. And 4 years you should not be using diapers any more.. So start with teaching the kid how to use a bathroom, I mean if the commode is too high then keep a stool for her and I would not suggest on investing on kids toilet seater or potty trainer as she is older enough to use the normal one or else it will be all together a different procedure to switch. So leave her without diapers when she is at home and take her to the bathroom every hour . Keep asking her if she wants to pee and keep reminding that she needs to pee only in the toilet. Also, keep reminding her that she is not wearing any diapers so she need to pee in the toilet only. You continue with the diaper while sending her to school. And once at home she starts using bathroom on her own which would take approx a month then gradually you take it up to the school which would be easy once she understands that no diapers means pee in the toilet. I hope this helps. All the best!!! | Jul 22, 2017
hi Meena ! is she using diaper only while sleeping? do u think she can't control bladder while sleeping? it's time Meena u take baby steps and begin with just during afternoons without diaper. if she wakes up dry give her a reward, a smiley, a hug and loads of praise. but if she doesn't please don't scold her just politely help her change and tell her she should wake u up , if she has at urge to use washroom next time. once she is comfortable with day time , begin with night Time as well and make her pee at her usual time at night as well. accidents are inevitable since she has been used to peeing in diapers but that shouldn't make u again use diapers . u need to make use of 3 P's for better results namely patience , praise and perseverance. hope this helps!
More Similar Talks
Top Parenting Talks