Parenting
how to stop yelling at kids.... Created by Updated on Feb 26, 2017
hi... I lost my temper very fast.... so whenever when my kids don't study.. I become very restless n panic that I slapped my kids..... earlier I was not like that... but after having second child... I m more impatient.... most of the times I m shouting at my kids.... wht to do... pls help
Kindly
Login
or
Register
to post a comment.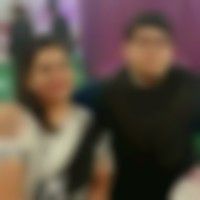 | Mar 02, 2017
Relax Pooja not to worry ol d mother' who r having two kids r sailing in d same boat. it depends how u tackle ur situation. actually specially in this situation only n only ur cool mind will help u. Try to relax ur urself in these situations nd be cool. nd important thing that u hv to share ur problem wid ur elderone. this is d time wen children r smarter nd easily understand our situation. All d best.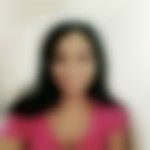 | Mar 02, 2017
hi Pooja.. instead of shouting and yelling just try to calm down and use different methods to. make them happy and encourage them.. though they may not be doing very good study wise just tel tht they are going very good just tht they have to improve little ..just give a hi-fi to your child that ur doing great.. all this things helps and encourage them to do better ..I close my eyes and count 1 to 10 ..I count very slowly so tht my daughter finishes her home work.. more over its not necessary tht evry time they finish their home work... it's ok please don't put pressure.. let them enjoy their childhood it's equally important and don't put ur child also I tht kind of school where they put pressure on such small kids... try to play with ur kids.. make them do puzzles colouring , read stories for them ..all this they wil remember their life... so don't always lose ur patience... whenever you feel just take a deep breath and tell urself please calm down..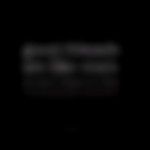 | Mar 02, 2017
hi pooja.. dnt feel bad.. its common ..even i did same until a day when my 3 year old was saying to her toy meri mumma gussa hi karti h.. dsnt love me.. d day i felt so guilty nd from dat very moment i changed myself.. nd results are amazing.. i m wrkng nd lots of work pressure but stilll nothing is impossible for a'MOTHER'.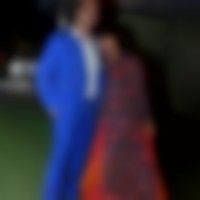 | Feb 28, 2017
Hi all, ya same situation with me but now I improved a lot myself with my 4. 5yrs old kid. May be my idea helps u. first of all make A promise to urself that not to compell ur dreams on child. take them on A walk in A society itself or make their favorite dish n then start talking Wat they want to become in future or whom they admire the most. then connect it indirectly with studies. n accept 3important rules give them A tight hug wen they come from school and go to outside. n in night giv them A hug A tell any moral stories with their favorite characters. n laugh A loud with them. becoz u hav many works n people but their world is you. u observe A little bit change after 15days. he start obeying you. give them A break or bribe of playing games n tab or watching TV after completing only one homework. yes we feel sometime it's time consuming but believe me after A month or two they recognize you as their friend n start doing Wat u wish to do with them. actually at home everybody consider that home n child related duties are only the part of A female. no credit no reward. it's their duty. n if A child loose in NY comptt or in exam then we as mothers don't do anything. it's easy to blame A worker always. leave apart. that's why we all become confused n irritated. but Wat is the fault of that child. u r the world of him n plz can't blame him just because of ur family pressure somewhere. as in case of me. it's typical but after some time it's become our habit. all the best. | Feb 26, 2017
Thanx a lot for ur valuable suggestion... I ll definitely spend quality time with them n took out time for myself | Feb 26, 2017
hi Pooja! I completely understand your situation. you have been doing a great job and are concerned about your kids. Pooja , women are caught up in a loop from which it is difficult to come out. our work is never appreciated, there is no salary, no perks, no off , no gratitude is ever expressed. so this frustration that u feel is for a reason and kids are not to be blamed for this. by hurting them u r hurting yourself all the more. so look for a way out to deal with the underlying situation. take out time out for yourself. take a break , pamper yourself, relax and spend some light moments with kids wherein you could dance together, watch a movie, cherish their childhood memories, cook together etc. try and be happy by finding a solution to the root cause. as far as studies are concerned plan a fixed schedule and before sitting on the study table remind them of the following rules everytime. we will listen to Mumma. we need to finish task assigned in stipulated time. we will not do anything which will make Mumma angry and we would behave well and be amazing children . u too can tell yourself that u will be smiling all this while no matter how much they test your patience. it's difficult but not impossible. in the end hug your kids for being nice and amazing children that they are. a big hug from me . tkcare! hope this helps!! | Feb 26, 2017
hii pooja ... it happens becoz at the end of the day u get exhausted managing kids n house.. keep calm take deep breath n when u feel like shouting talk to urself say like " pooja calm down evrything ll be ok n i luv my kids" n so many things ..
More Similar Talks
Top Parenting Talks