Parenting
How to tackle a pre teen-2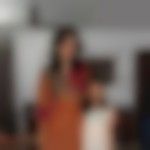 Created by

Updated on May 13, 2014
Hi folks, Here I am again on how to tackle a pre teen. My lovely daughter Abha, all of 9. 8 is becoming very aggressive at home. One thing against her wishes and she is yelling. On the other hand she is very shy outdoors... doesnt talk much, doesnt smile much. She even hesitates to talk to the shopkeeper if we go to buy something... How can I make her a little calm in the house and a little extrovert outside?
Kindly
Login
or
Register
to post a comment. | Aug 14, 2015
Hi Nivedita! What u discussed is quite a common behavior, typical of a shy child. The child gets conscious while talking to strangers and is not comfortable sharing her thoughts. The possible reason for doing so is: a. Fear of unknown people b. Uncertainty of their response/ reaction c. lack of clarity of thoughts. In order to tackle this situation, it is advisable to take following steps: 1. Give her ample opportunities to mingle with people. say for ex going to park, market, hobby classes etc. 2. U could accompany her and interact with people and introduce her by her name. talk about her. Praise her, for her strengths and her interests. 3. After listening to that people would start praising her too. This will give a boost to her self confidence. 4. display her talent at home. Say her drawings on the wall, cards Or any crafts. Show the guests/visitors she made it. If she has received any prizes/ trophies/ certificates etc display those or put pics on the wall. Discuss about it with people/ relatives/friends who visit yr home. Motivate her to talk about it. these are some of the ways u can work on her weakness through her strengths. Since her success would be one topic which would give her happiness,she won't mind discussing it. And would gradually start feeling confident in public speaking. 5. Give her the chance to place order for herself in restaurants. 6. Motivate her to tell shopkeeper what she wants. If she doesn't want to, intentionally tell him to bring things which she doesn't want to buy. She would on her own speak up. As far as her raised tempers are concerned, it is because of the fact she remains tightlipped when she is out,keeping her feelings to herself. It is only at home she gets the freedom to share her thoughts. So she expresses her frustration of not being able to do well publicly by yelling etc. at the drop of a hat. Please bear with her. Appreciate her often. And help her open up. Hope this helps!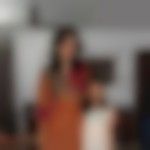 | May 15, 2014
I spoke to my daughter. She said she is not scared but that is the way it is. I mean she has seen me doing the talking and interacting with people while she is just a bystander. I guess its more of a confidence issue, probably. I think its about time I took a back seat and let her interact a little. But I have to push her into doing so as she is a little hesitant..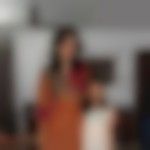 | May 14, 2014
Thanks friends. Wl dftly talk to her...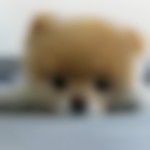 | May 14, 2014
I agree with Anjali and Meenu you may follow this and it would be of great help to you :) | May 14, 2014
Nivedita, Take her out to the park or to social gatherings let her make some friends and this may help her being extrovert. | May 14, 2014
Nivedita! I agree with Anjali here. There must be something on the outside which changes her demeanor. Please do look at it asap. You must give her an outlet to vent her frustration. Is there something that she really likes to do? Like writing, painting, singing, dancing, sketching, baking? Anything that she like, encourage her to do that. Let her channelize her energy onto things she likes. This maybe a confusion filled stage where she is still trying to figure out who she is. Little space with caution should help her out | May 14, 2014
Sit down and talk to her. No matter how much she is angry. The chances are that she will burst into tears in front of you after some time. That is the time that you will get your answers. Be careful though. When you do this you yourself must be very calm and composed. Treat her like an adult. Hope it works | May 14, 2014
Hi Nivedita, it might be highly possible that there is something 'outside' which scares her a lot. You must observe what is it that is bothering her. As far as I understand, the anger and intolerance at home is a way of her venting out her actual feelings. See if she is being pressurized in school, or is it peer pressure? Approach her very calmly. Let her know that you want to talk and don't push her. It might take her a little time to come and talk to you, but allow her to seek your help on her own. Till them don't push her into doing anything, but also do not tolerate indiscipline.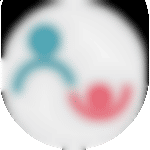 | May 14, 2014
HI Nivedita, You may refer to this blog- https://www.parentune.com/parent-blog/handling-aggression-in-children/198
More Similar Talks