Parenting
How to take care of 2 months old Created by Updated on Oct 08, 2015
Hi doc.. My baby will turn 2 months in few days. He was born in 34 weeks. So, i am little worried about his health as winters are coming in. Please suggest how can I take care of my lo.
Kindly
Login
or
Register
to post a comment. | Oct 09, 2015
Hi Gayatri ! Congrats on the arrival of yr lil bundle of joy! I can completely understand yr anxieties related to winters for yr newborn. It is good to be prepared beforehand for a change in wetaher as child's immunity is low and extra caution is required . You could dress yr child in full sleeves as cold waves have already begun especially during early morning and night. Air conditioners should be avoided nowadays. Massage yr baby with oil that suit him under a blanket and after a gap of say 10 minutes bathe him. Massaging improves blood flow and thereby improving immunity. Alternate between proper bath and sponge bath in winters and avoid elaborate bathing for the baby. use mildly warm water rather than hot water as that can cause rashes and also make the skin dry. Keep windows and doors closed to avoid sudden change of temperature and Cover yr baby well and then dress up in blanket. Keep him well breastfed as that can give a boost to his immunity and fight against infections. In case you have cold or cough,wear a mask and then breastfeed normally. Wash yr hands often and advise the same to other family members as well as guests to avoid exposing the child to any sort of germs or viruses. Avoid sudden exposure to outside air by keeping doors and windows closed. keep him covered with layers of warmclothes, boots, mittens, cap, sweaters etc. Please ensure that the first cloth that u make him wear is of soft cotton to avoid direct contact of his skin with wool as that can cause rashes. On top of that cloth u can put woolen sweaters,fleece jackets or other warm clothes. Make sure to use correct no. Of layers to avoid overdressing him. While going out don't forget to carry blankets and cover him well. I am sure Gayatri u will manage well. Tkcare and give my love to lil one.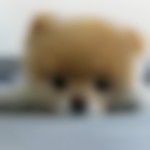 | Oct 09, 2015
Hi Gayatri, I have observed and understood that children get sick more because of cold air than coldness in the temperature. So, protect your child from drafts of cold breeze. What my doctor advised me was that fabrics like fleece and windcheaters, are better to keep babies warm rather than wool. Also, do take him out in the sun when you can-during the day, wrap him carefully and find a spot where the wind doesn't get to you but ample son; massages are known to help babies keep warm and cozy. you could do that but only with an oil heater switched on in the room so that when you take off his clothes, the room temperature is acceptable. also, about clothes, it is better to layer your child in multiple cottons that load him in heavy woollens (for eg: a cotton vest, a cotton full tee, a cotton half tee and over that you can put on a jacket. extremes of the body should be well covered to trap in the body heat. The rest, don't stress too much about the winter, use your instinct and remember the baby gets enough play too.
More Similar Talks
Top Parenting Talks