Education and Learning
How to teach writing Created by

Updated on Aug 04, 2016
Hello everyone.. my son is 3 yrs old.. i want to teach him to write ABC's and 123.. can anyone suggest me how should i start.. ??
Kindly
Login
or
Register
to post a comment.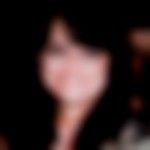 | Aug 08, 2016
Hi Ekta, plz don't rush him into writing... He has a long way to go... U need to just get to develop his motor skills just now... Let his grip get strong... colouring with broken crayons, separating two kinds of pluses, kidney n chickpeas... Open n closing of different paint tube or bottles, picking up pluses wth tweezers in a container will help him a lot before he starts to write... | Aug 05, 2016
thanks a lot Shikha.. will surely try these tips. | Aug 05, 2016
Hi Ekta Kapoor!! how r u!!! what other fellow proparents have suggested are good suggestions. I would advise u to help your child do some hand exercises which facilitates pincer grasp which is useful in holding a pencil or a crayon. u could put some rajma grains in a bowl and ask your child to transfer each using fingers from one bowl to another. u could also teach colours by telling him to transfer it to yellow bowl or some other colour bowl. also u could put him take a spoon and transfer water from one bowl to another. or stacking blocks, he could write in sand. or dip fingers in paint and write on a piece of paper. display his work in the room by tying a rope and hanging his work with a peg. also u could ask him to write on an easel board or chalkboard. as far as writing alphabets is concerned begin practicing with standing followed by sleeping line. then go on to alphabets with standing , followed by sleeping line. say L, T,F, E, H, I, K. etc. repeat each alphabet for at least a week. play games like finding the same alphabet in a magazine or on a newspaper and circle it. reward with a smiley or a star. u could also teach phonetics(sound) of each alphabet. for instance F says 'fa'. write in Hindi फ . draw things with alphabet F for eg. Fan, Fish, FLag. let him colour those. dont worry about colour going out of the figure or not doing properly. give a bug hug, a smiley and a star and display it in his room. make sure u give enough repetitive exercises. hope this helps! | Aug 04, 2016
ok thanks a lot :) | Aug 04, 2016
Hmm. I think he is too small to expect him to write on his own. If he is holding the pencil properly then no pblm at all. It will take some time. Evem my son is also not able to write yet. | Aug 04, 2016
Hi Pavani.. yes he is going to playschool.. i have also taught him to write number 1 with dotted lines.. but now i m trying for letter A but he is not able to write it himself.. have to hold his hand and make him write along the dotted lines | Aug 04, 2016
Hi Ekta, my second son is also of same age. 3. 2yrs. Is he gng to any play school. Give him crayons and let him simply scribble. This will improve his grip to hold pencil... then you can try with ABC
More Similar Talks
Top Education and Learning Talks
+ Start a Talk
Top Education and Learning question
Top Education and Learning Blogs