Parenting
How to train baby to sleep on bed? Created by Updated on Apr 02, 2016
My daughter is 3 months old. Initially she used to sleep on bed, but later we put her in cloth cradle ie thottil or jhoola. Now if i put her on bed she immediatley wakes up. How do i train her to sleep on bed as well. Any suggestions pls.
Kindly
Login
or
Register
to post a comment. | Apr 02, 2016
Sure will try. Thank u so much:) | Apr 02, 2016
Yes archana try that. I will also add my son also do same till date so after he wake up I walk with him and then he sleeps. Hope any of this scenario helps u. | Apr 02, 2016
@Tejal : just saw ur new comment. My baby sleeps immediately after i feed her and sleeps well on lap. But nly wen i shift to bed she wakes up. In case of jhula too she wakes up, but wen i keep swinging she gets back to sleep. Will try to slowly shift from jhula once she sleeps well.. for sure itz gonna take few days. | Apr 02, 2016
Hey np:) | Apr 02, 2016
Yes archana I amended, sorry for misunderstanding it. Hope you read my amendment. | Apr 02, 2016
Hi Tejal i think u got my problem wrong :) She now sleeps only in jhoola and not on bed. | Apr 02, 2016
Will agree with @Neha but u also need to check whether your child is comfortable in that or not. Still you can also try to feed baby and give a walk to make baby sleep. Other thing is bit harsh like don't put in jhula make baby sleep on bed, may get up frequently but some time will adjust. When I shifted my son from my bed to his cot for some night I really had sleepless night buy slowly he got adjusted n now he sleep in his bed. Secondly like neha said in other way when he is half asleep after feed or walk put him in bed. Hope this help. | Apr 02, 2016
Thank u Neha.. will try that.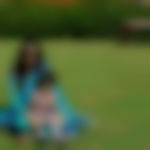 | Apr 02, 2016
Hi. Pls try to swing her while she gets to sleep and then with the swinging movement switch her to bed and slowly reduce the timing. It ll take 2 to 3 days but will help.
More Similar Talks
Top Parenting Talks