Parenting
How to you keep your child away from the TV?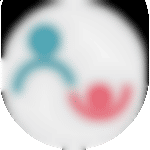 Created by

Updated on May 13, 2014
It is time to share your comments on our weekly discussion. We would like to know from you 'What is that effective one strategy which you use to take your child away from TV'.
Kindly
Login
or
Register
to post a comment. | Sep 14, 2014
Hi all. thanks for the ideas. Need some more thoughts for boys!!!!!!! in this winter. the winter just started and no option to go out. | May 17, 2014
I have set them routine even from the time they were young. so only fri nights is some kidss movies. Otherwise they play outdoor games , lot of reading, I too play with them. so im happy this way .Even when elders are around I strictly tell them to go to their room. | May 16, 2014
My son is 4yrs now. When he was 3 he was an ardent fan of chotta bheem. He wouldn't want to see anything other than bheem. He used to watch aatleast 3-4 hours of TV. As days passed, he became addictef to oggy and roaches. Even in the dream he started talking about oggy. That is when I realized the impact it is making. I decided to make a shift over after discussing with my wife. Before I go to office, I put him a list. The list had all activities like painting, coloring, playing in the park, inspect cooking and finally some tv. I made him understand the side effects of watching tv for longer hours. The ill effect it will have on his eyes. He did agree 20-30per with me. He would follow the list with no interest, but as .days passed he got used to it. Now he knows when to watch tv and tuhe time he spend with the tv has reduced considerably. I also take him for cycling/swimming when ever possible.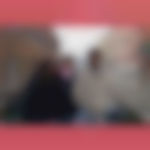 | May 14, 2014
Lead by example. You and your partner too stay away from TV. Don't send the message that this is "the" only medium to spend your free time. Fix a Tv time for your family and try to adhere to it. Include every ones interest and even though you hate watching cartoons, sit with him/her and watch. | May 14, 2014
TV has became a basic necessity and it's hard to get rid of being a tv addict. My daughter insists on watching tv while eating her breakfast and dinner and I acknowledge her request only for these 2times during the day. The rest of her time I give her colors and blank papers to scribble. When I read newspaper or novels I read out loud for so she pays attention to me. | May 14, 2014
I make them busy with the sport they like, like swimming. Since they are swimming from very young age they are now at the state level, so we keep on discussing & talking about their swimming. Other time they play with our pet cats. As they have to swim hard they had to have good rest & diet. In fact even 24 hours is less for them. They get very less time even for studies due to practise , rest, diet followup, and a bit enjoyment. But they manages their own studies and score good marks. | May 14, 2014
I make my daughter accompany me while in the kitchen. At times she helps me make rotis and all. She's almost perfect with setting the table now. On weekends I ask my kids to help me do a little dustbin and later in the evening I treat them a little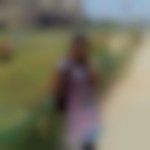 | May 14, 2014
My situation is also the same as above me too live in joint family and I work too so I make sure TV is not switched on when I am around I only allow her to watch while having her food,more over elders in my family switch on cartoon channels when she cries I tel them every time not to do so, when I am home I made sure tat I spend quality time wit her we play brick games, hide & seek, toy building. | May 13, 2014
my daughter is 2& half yrs old now, when she was a littel toddler i had decided that i will not make her addicted 2 cartoons like the other kid in my home, i will only let her 2 watch dicovery and educational channels but since i live in joint family i failed 2 do that and she only eat food when doreamon is on the Tv screen, but theb also after her meal i switch off the Tv & she had no regrets on that. | May 13, 2014
If we run out of interesting options indoors and the weather is not so great outdoors, then my kids insist in watching tv. What I recently tried and worked is ask questions of voluntary nature such as 'who wants to help mummy knead the dough' or 'who wants to watch how mummy makes this curry' or 'who will be first to tidy up and keep the toys back' and the like. They both show great interest and enthusiasm in doing something completely different. This ways I can get some work done and manage to keep the tv switched off. | May 13, 2014
Since his early years i have motivated him a lot to play outdoor games like ckt football.. Even when watching Tv he likes watching sports channels or channels like discovery etc | May 13, 2014
I try to involve him in as many things as I can. setting routines for him. but most importantly ensuring that he enjoys all the things that he does.
More Similar Talks
Top Parenting Talks