Education and Learning
How useful are Mother-Toddler programmes?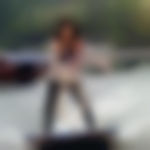 Created by Updated on Sep 30, 2014
Hi! I have heard a lot of about various Mother-Toddler programmes held by various groups in different parts of Delhi NCR! In these programmes, mother and her toddler attend special classes focused at them and involving both of them. Since they start at an age as early as 15 months, I wonder don't they put the child with extra baggage to handle at such a tender age when s/he should only be enjoying. I could be wrong so inviting different opinions on these programmes and how useful are these for the babies?
Kindly
Login
or
Register
to post a comment. | Oct 01, 2014
Bhawna - A mother toddler program creates a conducive environment for a child's development, it's not academic by nature, but has developmental inputs in a structured/enriched environment along with fellow parents and toddlers. | Oct 01, 2014
Bhawna the truth is that now we live in nuclear families and parents as working as well.... children need to connect with parents and famiies... so they just create an idea to connet with mother and make them learn socialize with other kids. This is the basic idea.. This is why we find very strange to hear all.... if we live in joint families... toddlers do no need of all this. program organiser is just taking advantage to earn money. What I feel better to take leave in between and spend time with you toddler go to nature.... play, coloring many more things can do togther. What i hv seen parents who are working thing on weekend we shud take kid for outing.... but i feel the most important is that you shud be with your kids and spend quality time instead of taking out or eating lavish dinners...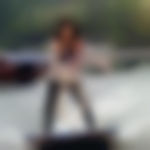 | Oct 01, 2014
Thanks for your comments. My only concern however is doesn't it lead to overburdening kids at such a tender age with all this gyan, which can come naturally to them with time? | Oct 01, 2014
Hi Bhawna, Mother toddler programs are a great way to teach children some basic skills such as following instructions, sitting in a group, cooperating and interacting in a group etc. More than the ryhmes and activities, they enhance the social skills of the child and prepare her for a bigger school. Children pick up many things in this sort of group sitting. | Sep 30, 2014
I quite liked the Idea shared by a fellow parent that do enroll for these programs for a while. Get a gang of it and then quit at your own pace. Try inculcating the same lessons for your child at home. You get the best of both worlds - the experience and saving on too much money spent as these classes turn out to be somewhat expensive | Sep 30, 2014
Bhawna - how are you! Like discussed in the wrkshop. 1-3 is a great time to pick language/expressions/social/cognitive development- and that is where a mother-toddler program can be a great stimulant for the child. I would give it a thumbs up. It's also doable as either of the parent can attend, an its mostly 2-3 days (including weekends) in a week. hope this helps.
More Similar Talks
Top Education and Learning Talks
+ Start a Talk
Top Education and Learning question
Top Education and Learning Blogs