Special Needs
How Useful is the Child Security Mobile Apps for Parents ? Created by

Updated on Aug 29, 2015
Going on some recent incident in mind, we feel child safety in school premises is one of the most troublesome social problems today. Recently came across a mobile app for parents and schools, which can help schools and parents to track the child in the school premises and in the transit. Real-time tracking of children in school. Also help school to maintain discipline and avoid Seemed like a safety solution for schools and parents would have peace of mind. Wanted a poll - how many parents would be interested in such an app and how useful would it be.
Kindly
Login
or
Register
to post a comment.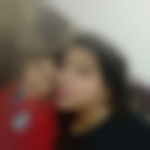 | Mar 23, 2018
￰बच्चो को Safety Tips के बारे में समझाऐ | Kids SAFETY Tips | Stranger : Danger https://youtu.be/_zhQiHNS9VY | Sep 02, 2015
Hey Sonal... This product sounds pretty interesting to me and would definitely like to go with the same. I and my wife are working parents and are most of the time worried about security and safety of my kid. This product is the one I was looking for. It will ensure peace of mind for both of us and God forbid if something untoward happens... preventive actions can be taken at once which can reduce the fatality of the mishap. Raj Kiran,Geo tagging of kids is actually ensuring our peace of mind dear :P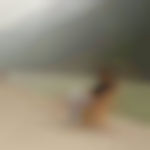 | Sep 02, 2015
Guys... Are we taking about geo tagging kids... Lets not complicate things here. There are a lot of technological solutions but i would like to stick the most basic one. Its our Kid yaar.. just drop and pick him up back.. If we dont have time for that.. what are we earning for :P | Sep 01, 2015
Shuchita, I agree with you and as you mentioned "it is important that the preventive measures also become fast, advanced and better tracking" - Recently came across with a device which can help me in tracking my kid and its really useful, worth going for it. It keeps me connected with my child everytime through GPS Location, On-demand Images, talk to my kid, Geo-Electronic fence etc You can also try @ www. kidmobile. in | Sep 01, 2015
I also agree that this technology can help parents by keeping them well informed about the movement and also help them to utilize their time efficiently. This Mobile App is trying to calm those fears by allowing parents to track their kids' bus in real time online. Parents can see where the bus is on the route at all times. E. g. "If you get home and your kid is not there and you don't know how to get in contact or you can't get in contact with anybody or just a school authority which say bus left from school which irritates, a technology help you with the GPS I can check to see, 'Oh, there's a traffic jam. '" I would even say school will make their system more efficient by utilizing their resources, it's also allowed them to be more in tune with our parents by giving them more relevant information. I personally believe, its parents who can make change the system of school. So being a parent pls demand such measure to be adopted by school. Atleast we can reduce the chance of Crime having in mind that somebody eyeing on them. I will go for this App.. | Sep 01, 2015
carol.. i just gave my opinion. I understand buddy system as i was a part of it in my schooling. so I know all pros and cons of it. i know only child is our buddy in this system, but we cant grantee that our buddy is responsible and honest like us. lets take an example there are two child in a buddy system. one is having am adventurous mind, he like to explore things and go beyond rules but silently. he can initiate a desire to do same in his buddy's mind also. We know child's mind right. we cant control it. as a child many times i got influenced by my peers and did such things. i will never teach my child to break school rules and go beyond the limited access. But his buddy can as we cant control that. I respect your opinion, i was just trying to put my point and discuss further to clear doubts we as a parent have. | Sep 01, 2015
Carol... in my opinion, you are thinking practically that is right. what you are saying is to make child aware of everything and make him responsible and honest or use buddy system. But, threats will not stop by using these precautions. what if we have a faulty person in that Buddy System, what if my child wishes to go beyond limited access which i allow him, what about when he travel in bus or go outside for outings (its difficult to hire a personal caretaker for every parent). So in these circumstances, i think these kind of Apps can be beneficial to at least know my children's boarding and de-boarding status, track school bus etc. We can use a combination of both i. e. app with a well informed child. | Sep 01, 2015
Hey, this sounds interesting. see I agree that we can't totally depend on such apps. but in this fast forward and busy world, we should be proactive and should not leave any stone un-turned to keep our child safe. as a parent of child, I will always be tensed about his activities throughout the day. This app (as per the discussing above) seems can help me at least track him and be informed about his status. Sonal, can you please share detailed info about such app. | Sep 01, 2015
I think I agree with Shuchita that such Apps can act as a support mechanism in our endeavor to keep our children safe. It would also act as a deterrent in most cases because everyone would know that the child can be tracked. I would surely be open to using such an App to ensure greater safety for my child. Do share more details Sonal as tohow we can go about it. | Aug 31, 2015
I agree with Nikita, no measure can play safer than making the child aware and alert but since crimes are taking new unforeseen forms, it is important that the preventive measures also become fast, advanced and better at tracking. We should not and never "solely" depend on an app or anything of that sort for the child's safety but such devices or facilities can equip us better. All we should take care of is not to close our eyes to or stop doing what we are for child's safety as parents and take these apps only as help and not completely depend on it. | Aug 31, 2015
Features - 1) Bus can be tracked on real time by school admin and parents both 2) live footage can be viewed real time by school admins 3) kid boarding or de-boarding of bus can be recorded and notified to parents 4) Video footages can be stored and viewed later on demand | Aug 31, 2015
Carol, inside the premises if school implements a solution where a child can be tracked and alarm is raised if child is not in defined location fro a specified time. For e. g. if a kid is supposed to be in class and is out for more than 10 minutes co-orddinator should get alarmed or if kid entered rest-room and did not come out for say more than 10 minutes... co-ordinotor should be informed/alarmed. I feel such things can address the problem till som extent. | Aug 31, 2015
Nikita, I agree with you nothing can replace a well-informed and independent child. but this solution helps schools see their drivers are on defined route on real time and school admins even can see live footage of a running bus. As a parent it gives you peace of mind till some extent that there are additional pair of eyes while your kid is in transit. You even can track your kids bus on mobile while waiting for bus. | Aug 31, 2015
Sonal, can you share on what kind of app is this?? what are the feature... Technology as i understand can solve lot of problems surfaced due to modern lifestyle where i am away from my child for close to 12 hrs a day. | Aug 31, 2015
I am wondering how a mobile app can keep my child safe. I think I can only track my child but cant stop the crime as it will be too late. The CCTV does help. But I would rather expect the school to have certain protocols like buddy system - not allowing children to go alone anywhere within the premises even to the canteen or classrooms but only in groups or with a buddy, having limited access to the janitors and other maintenance personnel but have access only during outside school hours or specific hours, limited access to children i. e have a well defined territory that is accessible for children - so no access to the construction site or anywhere outside their territory , children getting supervised in playgrounds or canteen by more than 1 adult and at least 1 women staff, having more transparent classrooms, educating children on child safety - physical, sexual and emotional safety, school proactively taking responsibility and liability for the safety of our children. These would give me peace of mind. To be frank, using a tracking system to maintain discipline is something i will never do or support. I don't want to teach my child to be well behaved only when he gets watched. Rather i would trust him and let him know that, so he would learn to take responsibility for his actions. So I too don't find this app useful.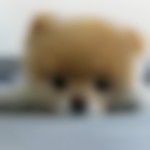 | Aug 31, 2015
Sonal, as a mother, i am not too sure whether i would want to depend on an app. I think, too much apps etc. , will just make me more psychotic. I would rather prepare my child and equip him with all the knowledge to keep himself safe. I am not convinced about too much dependance on it.. unless.. the child is too small and has to travel too much.
More Similar Talks
Top Special Needs Talks