Parenting
hyperactive Created by

Updated on Jan 12, 2017
my child is very hyperactive. he dont want to listen me .he is very short tempred but he is sharp minded.
Kindly
Login
or
Register
to post a comment. | Jan 13, 2017
I am also face the same problem. I follow the all tricks there is no improvement. I could not speak to him for 2 days but he doesn't consider of me. | Jan 13, 2017
physical relationship in pregnancy till how many month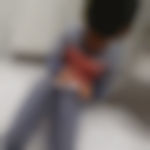 | Jan 13, 2017
any doctors in Hyderabad for child psychology?? I need them badly. it's effecting all our family life style because of my kid's behavior :(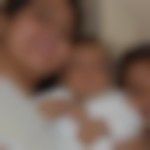 | Jan 13, 2017
hello Sunita please consult psychologist... she can teach u how to handle this children's... being a psychologist I treat this kind of cases.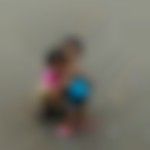 | Jan 13, 2017
same here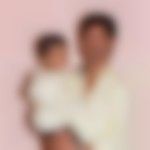 | Jan 13, 2017
even we also facing same. my son also very hyperactive. always he choose to do exactly what we don't want. never wants to listen to us. we try so much to control him by doing some bad activities.. but he's very sharp. | Jan 13, 2017
look close you see yourself in them, forget hyperactive or superactive, enjoy with them. that's the best thing you can n should do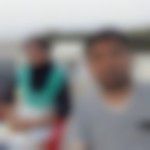 | Jan 13, 2017
I have same problem dear..... now my son is 10 years it's badly affecting his studies now... So this year I have consulted doctor and he on medicine ....just one medicine in morning. .... now I feel he is able to concentrate on studies better.... so I have stop hitting him | Jan 12, 2017
hi Sunita! unleash your inner child. play with him, jump around with him, scream out loud. by doing this sometimes we break all the barriers and come up to their level and are better able to connect with them. Sunita there is no way other than love to deal with our children . even the toughest and naughtiest melt with a mother's hug. I am sure we don't want our children to obey us out of fear. So, breakfree and be the child , hewants to c in you. hope this helps!! | Jan 12, 2017
ok Shreya i'll try your tips. | Jan 12, 2017
hii i also hv same problm my son is hyper active n i cant correct him he get angry ....whn i stop him. he is 5yrs old | Jan 12, 2017
Shreya... it is not always helpful.. my son has no improvement even after using said trick. | Jan 12, 2017
Hi Sunita, being short tempered at this age is not a good sign. When your son doesn't listen to you stop talking to him for sometime. Let him know that you are not talking to him as he doesn't listen to you. Gradually he will come around and start listening to you.
More Similar Talks