Babycare
Special Needs
I found one grey hair to my 3 yrs old daughter Created by Updated on Aug 25, 2015
Recently I have observed that my 3 yrs old daughter has one grey hair (there may be more than one but as of now i saw only one). How it is possible for such a small kid. It is really very shocking and depressing for me as a mother :( Can someone ever face this problem? Do I need to start medicine for her? Will it be useful? Please suggest how to get rid of this issue.
Kindly
Login
or
Register
to post a comment. | Mar 08, 2019
my daughter also has it. i found last year two. this year one more. is it increasing in number. i am so much worried. i give her almonds but not amla. please tell me is it ok if ahe had two last year and have grown one more this year. i hope it wont increase. | Sep 06, 2015
Hi Pooja thank u so much even my 7 year has 1 grey felt miserable will for sure start b complex | Sep 04, 2015
Thanks Pooja.. I will consult with her pediatric next time. | Sep 02, 2015
My son had a single white hair n i showed it to peadetricisn he suggested b complex syrup for him... just a single bottle has done wonders. Do consult her doc next time | Aug 26, 2015
Thanks Meenu.. I am regularly giving almonds but now will start awala as well. Please suggest any specific food /home remedy which help to recover the problem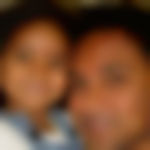 | Aug 25, 2015
Hi... it's quite normal to have one or two grey hair at this age. don't worry it will disappear in a few months. Give ur child lots of almonds,awala,. this will help n I don't think so that u should consult to a doctor as my daughter also had the same problem. But now she is fine there are no grey hairs. | Aug 25, 2015
I need to closely monitor for it. Should i take consultation for grey hair? | Aug 25, 2015
Thanks Rashi. | Aug 25, 2015
Hi Suchita, Don't worry it possible and Its alright if your daughter has one grey hair. Pediatricians says its ok to have one grey hair. Problem is when the number increases so you have to closely monitor if there are more grey hair growing and give a healthy diet to your daughter.
More Similar Talks
Top Babycare Talks