Parenting
I m worried about my daughter sleep Created by

Updated on May 23, 2015
My daughter don't like to sleep at 10 pm she is always fresh till 12 then I normally or forcefully take her yo bed
Kindly
Login
or
Register
to post a comment. | May 27, 2015
Thanks kritika n harsh... I will try this also | May 25, 2015
I agree with @Harsh, sleeping pattern of children can be really irritating as well as they can hamper the parent's schedule too. Though please do not make her sleep forcibly, every child has a natural tendency when he/she is feeling sleepy at a point of time and sleeps eventually. Let your child have a good amount of time sleeping as and when it comes naturally. Keep your child engaged in daytime in activities so that your child eventually sleeps in the night.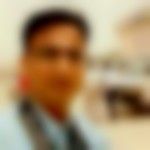 | May 25, 2015
Hi @Abhaya ,initially children have this issue with their sleeping patterns and it can be very irritating as well(ask me). when you want to grab that much needed nap but he/she won't let u do so. But the key to it is to judge the time your li'l one is at peace and don't let him/her sleep at that time for too long(especially in the morning or noon). Feed him/her well during the night and massage well. This will eventually lead to him/her feeling tired and will help him/her sleep well during the night. Try it once, its worth a go. | May 24, 2015
Thanks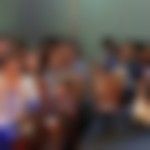 | May 23, 2015
Oh, I understand. Hope you are able to bring in a change in her routine, as I think that will help her sleep in time and wake up early. all the best! | May 23, 2015
Ya I know but my work in bpo and she is not thr in the night so its very difficult for her to take me for bed forcefully... How will I take her to sleep at 10 may be I will start from 2maro...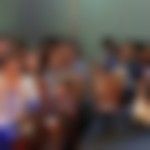 | May 23, 2015
Abhaya Baviskar - isn't that a little too late for all to sleep. also i would suggest to rise up early and then distribute your daughter's sleep in a manner that she would like to sleep early and rise early. she would i guess need to move to that kind of a routine in some time when she starts going to the school. | May 23, 2015
As she sleep late she get up at 10 n she sleep in the afternoon may be at 2 n get up in 2 hrs n then directly she sleep in the night | May 23, 2015
My mother in law sleeps at 11 n my we sleep after our daughter sleep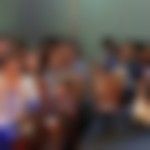 | May 23, 2015
hi! by what time do you and your wife and other family members sleep. what time does she wakes up in the morning. also in case she's up early and sleeps through the day, she may not be feeling sleepy in the night. so you may want to distribute her sleep through the day. Have you tried reading a bed story to her... even that works wonderfuly..
More Similar Talks
Top Parenting Talks