Parenting
I want to sit on Driving Seat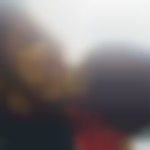 Created by

Updated on Sep 06, 2013
Hi All Please help me. My 8 months old son is very fascinated for CAR steering. as soon as we step in our car he wants to sit on driving seat and if we don't allow he starts crying. if we allow him he stood up in my husbands lap and try to rotate wheel, touch and shout in happiness. I dont know what to do as my husband says that i am spoiling him and he use to scold him sometime. my worry is he is just 8 months old baby and may be he is fascinated by something, scolding him is not a solution. it will damage him. please help, special request to experts as its becoming my household issue
Kindly
Login
or
Register
to post a comment. | Sep 09, 2013
Dear anju, firstly , letting a child be in the front row of the car can have unwanted and drastic implications. Secondly , it is always a good idea to have the child in a car seat in the back row. i am sure your child will not undersatnd reasoning at this age but he understands the meaning of a simple "no". To satisfy his curiosity , you could get him a smallll car ( if really required, as even that, at this age could have dangerous implications ) and explain that this is baby's car and that is parent's car , so baby can drive baby car and papa/ mum will drive big car. Knowing that you are the parent, compromise with making decisions that your baby may not like is part of parenting. Dont worry , very soon he will find something else that facinates his curiosity.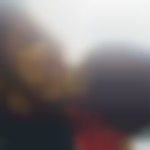 | Sep 09, 2013
Dear Shikha, Dyuti and Deepti Thank you so much for your advise. it has given me relief. Shikha I tried to sit at rear seat also but he tends to jump to reach at driving seat with full force. then only i decided to sit at front so that he can feel near to dashboard. we are slowly teaching him that once the car would stop you would get a chance to sit there. let see how much time it would take to make him understand this. | Sep 06, 2013
Dear Anju, Actually this is a bit dangerous too as in my case my daugheter is 2 and she wants to sit on Papa's lap and drive, Other day she was in my lap and suddenly she with all her force turned the wheel in other direction as my husband was holding it lightly, Luckily there was no one on other side otherwise it could have been a disaster . from then on its a strict NO. So may be you can distract him and Please don't give in to this demand as it will encourage him and Road safety is important for you and other people. Its just a game for them. May be you can sit at back for some time and with time he'll forget. | Sep 06, 2013
Here are a few links for toy cars: https://www.parentune.com/reviews/magic-car-ben-10/666 http://www.firstcry.com/sameo/sameo-miffy-2-in-1-baby-ride-on-car/271713/product-detail http://www.firstcry.com/lerado/lerado-patrol-car/101828/product-detail | Sep 06, 2013
Dear Anju, this is a common issue among all children! Let him satisfy his curiosity and as Shikha has said, it is a phase, he will soon move onto to something else. You could also get him a bobby car and make him sit on it. Make sure to support him when seated as bobby cards are meant for children above 1-1. 5 years of age. The steering wheel moves and he would enjoy driving his own car once he is older. | Sep 06, 2013
Hi Anju! Children get fascinated with what adults do n want to see for themselves. They like experimenting and want to lay their hands on everything that older children/sibling/adults do. It is not right to scold the child as a 8 months old child would not understand what he is being scolded for. U cud try sitting on the rear seat as it is safe too. Or make somebody else handle the baby on the rear seat. It is also suggested to sit with the child on wheels when the car is not moving or parked to quench his curiosity. Children enjoy doing things which they are not allowed to so more u wud deny him more he will get motivated to do it. it is advised that be patient and wait for this phase to be over until He gets hooked to some other mischief.
More Similar Talks