Education and Learning
IB schools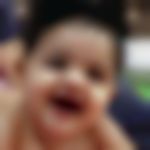 Created by Updated on Apr 09, 2016
Hello dear parents, i want to put my son who into an international board school in gurgaon. But i dont know how the experience is like for the children. Can any one who has their child in an IB school share their experience with me pls. Thankyou
Kindly
Login
or
Register
to post a comment. | Oct 18, 2016
kkjgfdwaqdmhi | Oct 18, 2016
l,klhitifytytn,blvjvjbnbnoj9j9j9u98j0j0kcicvmo. ,mojojolkpojj0ohgfddszsaqwrertyujJlbfrtttrqqq37r1ekugthjb8jyyh6y7j m hguuu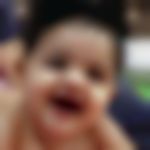 | Apr 14, 2016
Tha k u once again foe that. Just to clarify, whose address is roshmomrosh@yahoo. com? | Apr 13, 2016
Hi Punav, all round development is taken care very well. Children are encouraged to question, analyse, synthesis, communicate effectively as that's the way they learn through out. Extra curricular activities are part of the curriculum and it's taken care in daily schedule. It's also mandatory to be part of community service not just for the scores or credits but to really make a significant social change, Children also take part in organisation related activities such as conducting the assembly without any adult's intervention, helping / volunteering during the admission time or during school wide events such as music concert, sports day organising a charity event, mentoring the younger ones, forming their own organisation for a cause etc. I am very happy with my decision. I also have to tell you that I am an all time fan of IB. So my opinion may be biased towards IB. I would suggest you to talk to people who are not happy with IB too. If you wish I can connect you with parents of children going to IB and Cambridge school in India. but as you said IB is fairly new in India. I heard that in India (at least in Bangalore schools) after primary program, schools struggle a lot in middle year and high school to follow the framework (even IGCSE) as teachers are very new to this way of teaching so they tend to go back to the traditional knowledge based learning. IB in India has its own disadvantage at the moment in terms of exam date clashing with entrance exam date and other admission procedures. So more and more parents are going in for Cambridge (IGCSE). So in case if you decide on IB, choose a school which has more no of years of experience in these programs and also check if the teachers are trained and qualified to teach these programs esp in higher grades.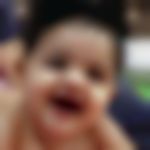 | Apr 13, 2016
Thank you ms. Carol. This is just what i was looking for. I really appreciate you taking time out to answer my question. Since IB is a farely new concept i wish to know more about it also about all round development od the child and the prospects for higher education. | Apr 12, 2016
Hi Punav, could you be a little more specific on what you mean by the experience? Ib is all about the experience the child gets in classroom. It focuses more on writing, critical thinking and problem solving rather than the conventional knowledge (content) based learning. My son is in IB PYP who will soon move to Middle years. So far it has been great. he gets a lot of freedom in learning / choosing the topic he wants to focus more on and is always encouraged to come up with own creative ideas. Interdisciplinary learning along with making connection with the global issues, makes learning more meaningful for the child. The responsibility of learning lies on the child.
More Similar Talks
Top Education and Learning Talks
+ Start a Talk
Top Education and Learning question
Top Education and Learning Blogs