Parenting
Ideas or suggestions for 2nd Birthday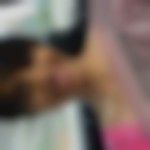 Created by Updated on Jun 18, 2015
My son's 2nd birthday is in a few days. I am planning to have 3-4 kids over for a birthday party/ play at our house, their mothers also will be there as the kids are so young. For the party, I am planning a cake, a savoury snack like roasted potato balls, juice and home made mango ice cream and a game or two. Can you give some suggestions on games for kids in age group 2 - 4 yrs?
Kindly
Login
or
Register
to post a comment. | Jun 18, 2015
Hi Shakuntala, here are some games : 1. use a lot of clothespin and put them in a bowl. make the children pin them on the hair in one minute to see who has the most clothespin. or you could use stickers too to stick them on themselves 2. pair up the children of same height. give each pair a balloon and make them burst it by keeping the balloon between them on their back. See which pair bursts it first. 3. in a cloth bag, put some newly bought items that are useful for kids or tiny toys or stationery items which the children are familiar with. Let the children take turns to touch and feel one object and tell you what it is. Kids can take the items for themselves (even if they don't identify :-) ). 4. if you have plastic eggs, stuff it with a tiny toy. place them around the house and make the children find one egg each and they can keep the item for themselves after finding it. 5. In a large construction paper, draw a tree trunk with branches but no leaves, paint the trunk with brown paint. Take the tiny palm prints of the children and/or all the guests with green finger paint as leaves on the branches. You could mark the name of the child below the palm print. it will be a nice keepsake. once it's dry, you could either frame it or just keep it as a reminiscent. 6. Pass around a diary or birthday journal among the guests (adults) and ask them to write something about your child or some wishes. You could continue to do it for all the birthdays and hand over the journal once your child reaches 16.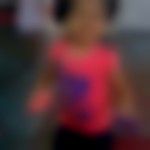 | Jun 18, 2015
Sharing this simple game I always play when my daughter's friends come, I have a cute cat which I place on a pin board in her room, then blindfold the kids and they have to place the tail at the right place, kids love it when they place the tail at funny places.
More Similar Talks
Top Parenting Talks