Parenting
Importance of mother working! Created by Updated on Mar 12, 2016
Hello mommies.. I have big question.. I agree our babies gonna miss us when we go for work but how will they understand that we are working for them as well apart from our career.. ?! With so much guilt we go work but won't it become a gap between us? Where is the bond then? How can I explain or express to my son what has made me go work or how important for me to go work when I have him such that he understands... I want the bond to be strong: ( Secondly we many of us being brought up by our mothers who were not employed.. So they taught us how things need to be done be it cleanliness, mannerism,respect etc... How can we play a role when we are working... ? There is a gap where I wanted my son to be so and my now my husband is. There are certain things need to changed rather I can teach my son... leaving him with my in laws it bothers me loads:( Now he is 4 months old.. Expert advises pls...
Kindly
Login
or
Register
to post a comment.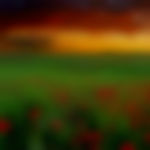 | Mar 12, 2016
I think many working women face this dilemma and such questions come in our minds while joining back after maternity... i am also one of them... But i think if we spend quality time with our babies before and after work and on holidays we should be good ! I am not sure how i would feel after joining back with a small baby at home but im definitely looking forward to the new challenges ! You should consider yourself lucky that you have inlaws to take care of your baby when you are away.. Be assured that they will only teach the best and want the best for your baby.. There are many others who have to rely on external sources like day care to take care of their kids... | Mar 12, 2016
Hi Padmavathy! I see disharmony and unrest inside u. You are finding answers to certain questions from yourself. I am sure it is not easy to leave yr 4 months old baby. And if u have chosen this path hats off to u and the mothers who have been doing that. Please be firm on it, and tell yourself it is for the betterment of your child and family. Only if u r at peace with yourself and are successful in making yourself understand this, u will be able to communicate the same thing to everyone around including your child. I am sure when u work, it doesn't mean u r running away from your duties and responsibilities at home and towards your child. It simply means u want to take care of both professional life as well as your family life simultaneously. I am sure your in-laws will help u in achieving your goals. Have faith in them. Children are the most beautiful creation of God who understand the intent behind our actions. So rest assured your child too will understand and respect your decisions. Stay happy and spread happiness! Tkcare!
More Similar Talks
Top Parenting Talks