Parenting
inadequate breast milk.. milk coming from one hole only

Created by

Updated on May 29, 2016
my baby is 4 weeks old.. I ve insufficient supply of milk.. I gave formula.. n I give mine in between.. yesterday I squeezed my breast n saw.. I found milk coming from only one hole.. people say other holes r blocked.. pls suggest me a solution.. I m so worried
Kindly
Login
or
Register
to post a comment. | May 31, 2016
Hi agree with @Anuradha on this front. Feed in silent place, b clear no one to enter room (but they should also b assessable moment you give a call to them). b positive when you feed. If you feel milk is less consult your gynec they will give some capsules or powder. B hydrated and happy. | May 31, 2016
Plz follow one advice of mine.... while you breast feed your baby , dont let anyone enter the room... people will talk all rubbish of how you are not having enough milk and all those kinds of things.. these actually affects the mother's psychology and which in turn affects the milk flow. You just breastfeed your baby for 15 minutes in each breast and repeat for every 2 hrs. Eat healthy food and drink about 3 to 4 litres of water everyday.... gradually you stop the formula milk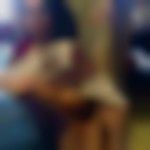 | May 29, 2016
Amrita Mazumdar Pokkunuri
Don't worry at all!! for all holes to open and milk production to stabilise it will take minimum 3 months. mine was quite long as well. as long as your baby is gaining weight and is peeing and pooping good many times... there's nothing to worry. The quantity of formula you give should be on the advice of your paediatrician. Don't increase it on your own; otherwise it will affect your breast milk production. Nurse your baby frequently. unless you feel any pain in your breast there's nothing to worry about. However the anxiety that you have at this stage is very normal. Most mothers go through this. Relax and enjoy the journey! :)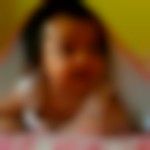 | May 29, 2016
take Galact granules. My doctor prescribed it when I was passing through this phase | May 29, 2016
Try massaging your breasts.. it helps in releasing the blockage if any.. drink plenty of liquids.. include hot or warm milk in your diet... more the baby breastfeeds more will be the supply.. don't give up.. even if you have to feed every half hr or 45 mins do it... also consult your doctor to see if you need any medication.. have proper balanced diet and be relaxed when you breastfeed. Instead of worrying about the amount of milk talk to your baby develop a bond.. also try having warm water everytime before you start feeding | May 29, 2016
Hi , don't give formula . Keep giving ur milk . Baby has to suck to stimulate milk production . Is he pooping n peeing adequately ? Even I went through the same stage , it will take 2 months to get full milk supply . As far as he is gaining weight and peeing properly , u don't hv to worry. drink fenugreek water daily morning and include garlic in ur food .


| May 29, 2016
drink lactonic graniu powder 2 times. it is very helpful. i also drink and the result is very satisfied
More Similar Talks
Top Parenting Talks