Health
Indigestion in 4 yr old. Created by

Updated on Dec 11, 2012
My 4use old daughter has been complaining of stomache ache ever since we came from our 15 days trip within India. During our trip I. e on 25/11/12 she started the complain and it was accompanied by 4-5 times vomiting. We reached home on 26/11/12. I visits her doctor and he said that she is having Gastric Flu. He gave medicines and asked to stop giving her all WHEAT products for 5 days. Post 5 days again she started complaing of stomache ache and tendency to puke. I went to see her doc again today. He said it is due to indigestion. He gave medicine & asked to stop giving age Milk, Wheat, Egg & Other poultry. Any suggestion to help her ease her ache. How do I sustain her without Wheat, milk & egg, specially for her breakfast before school. Any suggestion for breakfast !!
Kindly
Login
or
Register
to post a comment. | Dec 14, 2012
Thanks Bhavna... | Dec 14, 2012
Really.. Alka.. It would help? | Dec 14, 2012
How about giving daughter some sooji upma , mixed daal chilla , fruit yoghurt or smoothie, rice flour roti or pancake ... | Dec 13, 2012
You can wrap small piece of hing (Asafoetida) in a little cotton and burn the cotton. Take out the hing and ask your child to swallow it with warm water. | Dec 11, 2012
Great advice.. Would surely follow !!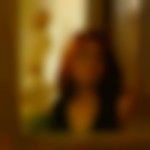 | Dec 11, 2012
Hi Radhika, Would just like to add to what Anurima has aptly advised. a)Administer small meals for a few days, b)Avoid the following foods: spicy/frieds/carbonated beverages/heavy curries/cruciferous vegetables, c)Drink more of fresh fruit juices or juicy fruits as they flush undigested food residue, d)avoid giving her water with meals,e)make her eat her food slowly. These precautions along with the recommended medication should help her regain her health. | Dec 11, 2012
Thank you Arunima. This I think would surely help. | Dec 11, 2012
Hi Radhika. I also with your doctor that your daughter must be suffering from a bout of stomach flu. It might be a good idea to keep her home and not send her to school till she completely recovers as a relapse can make her condition worse. Please try and avoid giving her any milk products and non veg as the doctor prescribed. Keep her diet light and keep offering her water and lemonade. You can try giving her plain yogurt with cornflakes for breakfast. Yogurt contains lactobacillus, which is known to help in digestion by providing the 'good bacteria'. Once she stops complaining of stomach aches and nausea, you can gradually resume her normal diet. Hope this helps.
More Similar Talks