Health
Indigestion of baby... Created by Updated on Mar 08, 2016
My baby is 3 month n 11 days, m feeding him n also giving him top feed nan pro1... fem last 4 days he is not gng poop.. I apply oil in cotton n den push under his bum... Den he release his poop.... n today it came little blood.... while he was pushing n pressuring him.....
Kindly
Login
or
Register
to post a comment.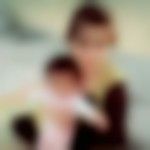 | Dec 07, 2016
hai My baby also facing the same problem. Eat lot of green leafy vegetables and drink plenty of watee. | Mar 15, 2016
Priyanka have given all dis... as I live in Chennai.... Here it's very hot.... soo water have been suggested... | Mar 15, 2016
Manisha I also give janam ghuti every day... don't stop it... | Mar 15, 2016
Guys... I went to doc... he said to give 30 ml of water once a day... I give 5 ml for 6 times.... n I get the result... My baby poop's easily now... he give pressure but not very....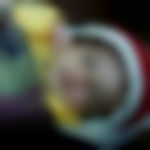 | Mar 11, 2016
I give janam ghuti to my baby n she poops every morning quiet easily... But I am concerned if she is inculcating a habit of this?? Should I continue wid it? | Mar 09, 2016
Colic aid drops r generally recommended by doctors nd its safe also. Sum home remedies r also vry effective like applying heeng water over belly nd on toes. Akso do sum cycling motion f baby vry gently it relieves gas and does stomach exercise which is good for digestion. At our home many elders suggested me an ayurvedic medicine harde dat was also vry helpful nd good fr babies. | Mar 09, 2016
Vinila ji m giving nanpro frm last 2 month.... | Mar 09, 2016
Thanks everyone for suggestions.... N reddy ji will try dis ajwain wala also.... | Mar 09, 2016
Kavitha pls stop doing this cotton activity it may hurt your baby badly .. As per docs not releasing poop for 6-8 days is also normal ... If ur really worried and baby is uncomfortable with this try giving him ajwain extract a pinch mixed in mother milk and give him every alternate day in the morning He should b find with tht... | Mar 08, 2016
If u have startd gvng nanopro recently then indgstn wil ocur wid sum chldrn untl they gets usd to it,as per my doct durnp bf 4-5 days are nrml wid babs as far as there are nt shwng uncmfrtns. in ur cse blod has cme ot coz of the force apld by the bby for tat actn. u an aply cocnt oil ovr there or cnsult a doc for a ointment.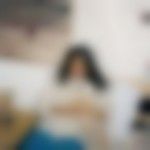 | Mar 08, 2016
Your baby is constipated. So it is better to consult your doctor.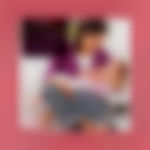 | Mar 08, 2016
Hie kavita Plz visit ur pediatrician as soon as possible
More Similar Talks
Top Health Talks