Hobbies
Indoor activities for 5 years old Created by

Updated on Jul 15, 2015
Hi, my son is hyperactive and always ready to go outside to play. But in this rainy season he is not able to go and doesn't find anything feels ir to make him busy so feels irritated. Pls suggest some indoor activities which keeps him busy. Thanks.
Kindly
Login
or
Register
to post a comment.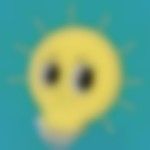 | Nov 25, 2016
Brain is the centre of all learning and experiences and cognitive skills are the core skills required to process the information. Cognitive skills like Memory, Logical Thinking, Attention Span, Learning Ability are critical to performing any task, simple or complex. Cognition requires multiple areas of the Brain to function simultaneously. We at SochGenie are trying to address the core of learning and what better way than by playing games!!! We have launched the first version of the app which tries to map 20 different skills like Memory, Attention Span, Concentration, Decision Making, Evaluative Thinking, Logical Thinking and many more through a set of 4 simple yet engaging games. You can see your top 5 skills for each game and also the top 5 overall skills in the app. We will be launching our website soon which will highlight the complete set of 20 skills. And all this is COMPLETELY FREE! Pls do try and review the app at respective stores: Google Play- https://play.google.com/store/apps/details?id=com.mavin.sochgenie App Store- https://itunes.apple.com/us/app/sochgenie/id1058323160?mt=8&uo=4 Youtube- https://youtu.be/M_eox9mQM0k Facebook- https://www.facebook.com/SochGenie | Jul 20, 2015
thank u very much | Jul 17, 2015
Thank you so much. Great ideas! | Jul 16, 2015
Thanks Deviyani Kumar! Is yr child able to recognize alphabets and numbers? If the answer is yes she will be able to find alphabets in the room. U could try giving simple instructions. U might be required to repeat instructions two to three times. Please try and be slow and clear while explaining. At 2. 5 years child's voacbulary is limited to few words so u might have to show what u expect from the child. 1. For ex: bring a toy from this room kept under the pillow. Once the child has already followed it u could give another instruction. 2. U could ask the child to assist you in cooking without the use of fire. 3. Or u could take child's help in filling water bottles. Though it would mean lil mess due to lack of control and dexterity. But would help in fine motor development and also increasing concentration. 4. Or u could ask the child to insert proper shapes in the box from their corresponding holes. 5. Find a particular picture from group of cards. this would help in identification. 6. U could give mixed colored beads .ask the child to sort it out in different groups. 7. This can be done on the basis of size too. Bigger in one group and smaller in another. 8. Heavy and light etc. 9. Stringing beads and making a necklace. 10. Draw a house or an animal with the help of shapes. Teach one concept at a time. Practice it for few days. Hope this works. | Jul 16, 2015
Wow shikha !great ideas! you seems experienced in this field ..would all these work for 2. 5 yrs old kid also? My daughter is also very active and I need to keep her busy with something. | Jul 16, 2015
Hi Sapna! Have u visited an expert in this area? He/she would be in a better position to guide u on how to channelize yr child's energies. Meanwhile some of the activities one could practice at home with the child which would help in increasing concentration, following instructions and tapping energies and thereby channelizing in the right direction and the end result of these activities would give child a sense of happiness as these are meant to be followed in a play way manner. 1. U could hide 7 or 8 things in different rooms say his favorite toy under the pillow in one room alongwith two three things. Another thing in some other room. In the end give him instructions to bring that particular toy only from under the pillow and other things too in the order u shared and align them on the table in that particular order only. 2. U could ask him to find say alphabet B in the room. And count how many B's are there in that room. 3. U could ask him to repeat yr phone number or a family member's number once u finish saying it. Just repeat twice. 4. U could ask him to water plants, fill water bottles or feed the pet at home. 5. U could ask him to help u make his favotive dish. 6. U could make a bird or some other craft and ask him to make it once u r done by following instructions given by u. 7. U could play scramble in which he is required to make simple 3 to 4 letter words. 8. Give him a picture of an object and within 5 minutes he is required to come up with ideas how that thing can be of use in many different ways. 9. Draw a picture for example a boy sitting near the river and a basket kept close to him which is empty. And clouds in the sky. And a tree with no fruits and a bench with old lady sitting and her hand in air. You could ask him to complete the picture by drawing missing links. U could give clues by saying: what do u think is missing in boy's hand? What could be in the basket? What coukd be the old lady holding?So he could come up with his unique ideas and complete the picture. 10. U could give him instructions at like folding page no. 17, 25 32 , 46 and then 78 in the book. He needs to remember the instructions and follow it. If he is able to follow the instructions u could reward him by making his favorite dish or letting him watch his favorite cartoon for a while or buy him an ice cream. Hope this helps!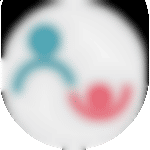 | Jul 15, 2015
Hi Sapna, You may find this blog useful- https://www.parentune.com/parent-talk/indoor-activities/1233
More Similar Talks