Babycare
Infant in winter Created by

Updated on Dec 30, 2014
Hi all, I have been blessed with a baby boy 20 days back. I am in Delhi and it is very very cold here. Please suggest some precautions I should take.
Kindly
Login
or
Register
to post a comment. | Jan 06, 2015
Dear Meenu, we are always worrying about how to do the best for our children for their health & well being. The posts by the other parents are great & im sure you are finding them handy & useful. May I also add that it is important to take your baby out occasionally for some fresh air, sunlight & for him to experience the outdoors. Your baby is still very little so when you see the weather is good, try & step out with him in the mornings (thats the best time to soak in some vitamin D) or evenings too, if you prefer. Gradually he will get used to the outdoors & will enjoy going out as he grows. I remember taking my first child out when she was 5 days old. I used to nurse her & step out. She would sleep while I could get some fresh air myself (also get some groceries & do some window shopping). But you are the best judge keeping in mind your health, your baby's health, the weather etc. Good luck & happy motherhood :) | Jan 01, 2015
Congratulations!! Apply cetaphil DAM body lotion for body & Atogla moisturizer for face. do not apply soap while bathing him. Instead use cetaphil cleansing lotion. this is recommended by dermatologist for infants. Baby's skin is extremely sensitive. soap will destroy its original texture. this lotion doesn't contain soap so it wont gather foam on applying. hence do not rub. simply apply the lotion n clean with water. Apply moisturizers immediately after bathing & drying him so that the skin is not dehydrated. | Dec 31, 2014
HI Meenu, just protect the child from the cold winds. they can cause cough and other respiratory disorders. The sun and temperature do not cause as much harm.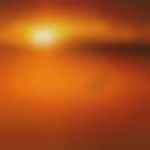 | Dec 30, 2014
hi meenu, a big big congrats to you. I have only one thing to share from personal experience and doctor avice. don't put on too many wollens. they can make the baby feel scratchy. instead layer him in cotton clothes. Like a cotton vest, half sleeve cotton t-shirt, a full sleev cotton t shirt etc. keeps the child cozy too.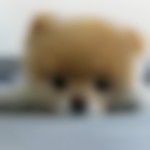 | Dec 30, 2014
a warm oil massage for the little limbs. Also, burn a few garlic cloves with cloves in mustard oil and apply on the chest and back to protect against congestion. this works just like vicks etc.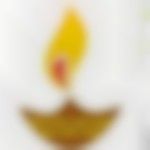 | Dec 30, 2014
Hi Meenu, If using a heater in the room, keep a bowl of water also so that the air does not dry out. You could also let your child enjoy some sun, by putting inside, near a large window, so that the air does not bother him. If bathing is difficult, do sponging, but don't skip it. It freshens children and they feel better. | Dec 30, 2014
Congratulations Meenu, on your joy. The biggest thing you can do is to keep baby in the room that gets the most sunlight. Shift your bedroom if you need to. Sunlight will keep the room warm and sanitized too. Also, do try and give the baby a few minutes of fresh air and sun. Do not get so scared by the winter that they baby is not taken outdoors. Swaddle him well and take him, even if for 15 mins, to an outdoor area in the afternoon, or when the sun is out. It will do wonders for the baby.
More Similar Talks
Top Babycare Talks