Babycare
infant Created by

Updated on Sep 06, 2016
hi. Moms my baby girl is 8 month and she refuse to et anything I ve been giving her moong dal rice,khichdi she doesn't eat not even cerelac or chikkoo or apple I'm really worried plzz suggest me some food n she is lean
Kindly
Login
or
Register
to post a comment. | Mar 06, 2017
Hi moms, even my cousin sister faced the same with her kid, then she went to the hospital to visit the pediatrician. There she saw some poster with a name called HealthSaathi. It is free android App. In the child section, nutrition module is their, in that it is very clear for which month, we need to give what kind of food and other stuff. Based on that, she is using the same and checking the how many calories of food she is giving the baby every day. | Nov 12, 2016
is ur daughter eating now... what did u try... | Nov 12, 2016
7. 9 & 10 month old she is just worried abt he weight too | Nov 12, 2016
hi Ashwini her weight is 7. 9kg | Nov 12, 2016
what's her weight dear.... me too facing the same problem | Sep 06, 2016
Thanku deepti & josly .ys I vent been using salt n sugar I tried ragi sathav of patanjali . really don't know what to give her she doesn't take anything I trued roti with moong dal she didn't had that too I'm just trying my best but at times I loose my mind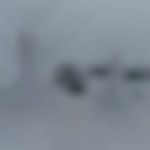 | Sep 06, 2016
Yes. I agree. Use just a pinch of salt. Jaggery is preferred but your baby doesn't like sweet. Another suggestion would be to make wheat Roti's. Soak in expressed milk or formula and feed in small quantities. If you soak in formula make sure to feed within an hour.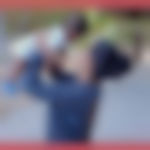 | Sep 06, 2016
No salt and sugar for one year Please don't listen to anyone Don't use sugar and salt till one year ... Ask ur doc. A baby's salt requirement per day is less then 1 gram per day and this is mostly met by the breast milk or formula Added more salt will be burden for tiny kidneys and kidneys will not b able to work properly due to excessive load Excessive sugar may depress immunity Any fruit can be added for making naturally sweet or tastey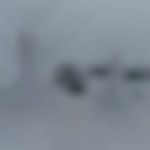 | Sep 06, 2016
OK. If your baby doesn't like sweet then try to add salt in ragi and check. Also try just plain rice nicely mashed | Sep 06, 2016
hi deepti ys I tried ragi but she is not ving that too n also carrot purees that is why I'm confuse n worried to give her what kind of food I think she doesn't like sweet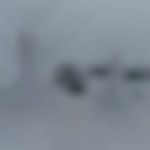 | Sep 06, 2016
Babies have preferences to different foods. My baby liked apple wheat flavour in cerelac but threw out orange flavour. So if its OK for you then you can try other flavours. Did you try ragi? | Sep 06, 2016
hi deepti she is on breastfeed and I tried stage 1 cerelac which was all waste .and for me its very difficult during travelling time as she doesn't eat cerelac nor any fruit if u all ve any suggestion it will be of gr8 help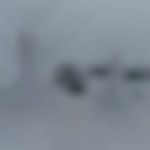 | Sep 06, 2016
When did you start solids? Which flavour of cerelac did you try? Is your baby on formula ?
More Similar Talks