Health
Info about ERB's Palsy Created by Updated on Oct 21, 2015
Hi, My 4 months son is having problem in his right hand movement from shoulder. His birth weight was 4. 2 kg. Though he is holding our fingers properly, the hand lifting and other similar movements are not like normal. We have done physiotherapy for 1 month and now continued the same at home as per doctors suggestion. Now could see lot of progress on the movement. Baby is able to lift the hand to his head. My doubt is whether the hand moments will be normal and will it get the same strength or power like other hand ?
Kindly
Login
or
Register
to post a comment.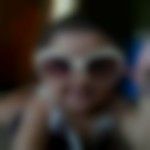 | Jul 31, 2017
hi aswathy, now my baby is 11 month old. and she has recoverd almost fully. so don't worry, continue the therapy. she will be normal | Jul 31, 2017
My baby girl is 80 days old. Her right arm is affected. She could move only her wrist and fingers. We are doing physiotherapy at home. She is showing resistance and started lifting slightly. Can someone share their experience about the recovery process??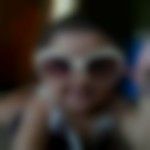 | Dec 31, 2016
is yours baby is moving his hands properly now... please tell the treatments u people done... because i am facing the same problem with my girl baby of 4 month old... please help | Dec 22, 2015
We had an option of electrical stimulation bt we dint opt for it... its been 3 mnth and nw only my baby needs to lift her had all other functions of her hand have started responding ...she sometimes lifts it unconciously.... | Dec 19, 2015
Even I am facing the same problem. My daughter's birthweight was 4. 2 and they used forceps for delivery. We are going for physiotherapy almost 4 times a week with electrical stimulation. My baby has a lot of improvement. Only problem is she is yet to lift it till her head. Will continue the therapy till her hand is 100% cured. | Oct 23, 2015
Even our baby has the same. We have done physiotherapy for 1mnth now and will continue till her hand is doing normal activities, she is lifting and putting pressure whn we do excerise wit her... was your baby a forceps baby...
More Similar Talks
Top Health Talks