Food and Nutrition
Intake of fatty products Created by Updated on Jan 17, 2013
Does intake of butter/ fatty food affect when the child is suffering from cold and cough?
Kindly
Login
or
Register
to post a comment.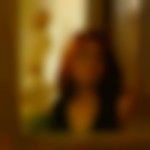 | Jan 29, 2013
Antara, want to add that while little butter/ghee may be fine for your child in this state, its definitely sensible to temporarily avoid most of the other fatty foods like frieds, cakes and pastries, chocolates/sweets, maida-based foods as they aggravate the phlegm and cough problem. Feed your child clear broth made of vegetables/boiled chicken as often as possible, as this gives immense relief from cough and cold. | Jan 22, 2013
Hi Antara.. i do effects even i refrain my child to give cheese butter or curd when she has a cough or cold .. its best to avoid those thing as much as possible | Jan 20, 2013
Grandma wisdom says not to feed them curd when they have a cold, but my doctor disagrees. Even if I do, I wait for it to be at room temperature. Warm rice with ghee is my daughters preferred food when she has cold and fever. And warm toast with butter. It is good for them as these are good sources of energy as well as being comfort foods. In fact, the general idea that ghee or butter will cause mucus formation is due to the texture of the fat and will go away soon. As Prajakta says, warm water may help in this. Research has found nothing harmful in intake of fat during cough and cold. What you should avoid are salty, spicy food, and probably cold drinks which may worsen coughing.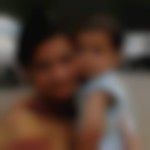 | Jan 18, 2013
Hi Antara, when it comes to intake of butter/ghee and other fatty products, there are various schools of thought. Some say that its better to wait until the child starts walking before you introduce these direct sources of fat, so that the child can burn it off and not put on excess weight. Some say that ghee is good for the bones and brains. I feel that given in moderation it can't hurt, after all these are age old natural sources of fat . Now, coming to your question about cold and cough, little children are very fussy eaters when they are down with a cold or cough or any bug for that matter. The first thing that they do is to stop eating. I remember my son had a very very bad bout of gastroenteritis and the doctor said something along the lines of - please dont restrict his food, what ever he can retain is good, its all calories and he needs calories for energry. So, I would say that if your child is liking the taste of butter its okay to give. My son, I found that preferred a nice hot soup (mashed or unmashed depending on your child's age). It takes a little butter to make and tastes great (at least according to me ;-) ) and its good for the cold and cough. Also, giving your child plenty of warm water helps calm the throat and try to worry less if he has not been eating too well, when your child feels better he/she will automatically get back to his/her normal routine. | Jan 18, 2013
Hi Antara, while I do refrain from giving my child curd and cold foods during a bout of cough, never did cut down on butter n cheese during cold and he did just fine, he is 12 now. As it is, in the winter months, kids are given a lot of warm food, and warm water, as Prajakta mentioned, which would help clear the throat.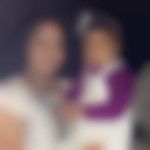 | Jan 17, 2013
Hi, i think its ok even if kids eat ghee butter or cheese when they r suffering from cough or cold as far as they are ready to drink some warm water after meals. It helps to clear the sticky feeling from their throat.
More Similar Talks
Top Food and Nutrition Talks
+ Start a Talk
Top Food and Nutrition question
Top Food and Nutrition Blogs