Parenting
Intake of milk...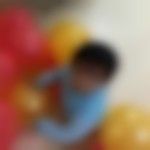 Created by

Updated on Mar 19, 2016
Hello all... My daughter is 4 month old and she is drinking my milk less since birth. I've been giving her nan pro 1. I'm thinking to give her buffalo's milk now. Is it good for her or I should give cow's milk or Amul milk? Please suggest.
Kindly
Login
or
Register
to post a comment.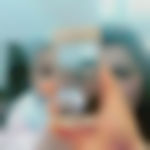 | Mar 20, 2016
This is common. Don't worry. By now u must hv known that buffalo is out of question. Cow's milk is good, bt after a certain stage. For babies as young as yours .... It's best to put them on formula feed. My suggestion - Lactodex Stage 1 Ppl around u may tell u 10 different things about formula feeding.... Bt I tell you.... It's the best kind of alternative to breast feeding. Just take care that u maintain proper hygiene, if using bottles to feed. | Mar 20, 2016
Yes all mommies r correct... Buffalow nd cow milk is nt good fr very small babies.. After 1yr it is advisable.. Only formula milk is best fr new babies... | Mar 19, 2016
1. Even Adult should avoid Buffalo milk 2. No for cow's milk reason: A. Tough to digest. B. Hygiene issue. C. Adulteration issue. D. Lack of required nutrients. 3. Lactodex stage 1 recommended (388/- for 500 gm)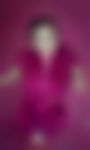 | Mar 19, 2016
A very big no to buffalo milk for infants . Start wid formula only. | Mar 19, 2016
Hi Nikita.. Please ask your doctor before starting outside milk. Buffalo milk is a total no no for such a young baby! Ideally formula milk should be given till the baby turns one year old.. the reason being cow's milk does not contain all the nutrients. Altho I have heard mummies starting cow's milk around 8-9 months of age..
More Similar Talks