Parenting
Interest in studies Created by Updated on May 30, 2013
My son is 4yrs old and doesn't want to study at all. He study only if I force him. So how can i build interest for him.
Kindly
Login
or
Register
to post a comment.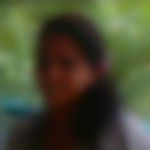 | Jun 01, 2013
I agree with Shanaya and Anurima, learning while playing is the best way to teach kids at this age. When the knowledge is in the environment (posters etc) kids get to learn easily. I would like to add one more thing that kids learn the most by observing. If the parents have a reading habit, kids will automatically be inclined to reading. Another thing that works well is - the freedom to choose. While buying the books/charts for the child, short list 2-3 items and ask the child to choose one. It lets them feel that they have made the decision to buy something and it makes the object (book) dear to them. | May 31, 2013
Dear Poonam. I also have a 4 year old and all I can say that it is impossible to get her to sit still for even 30 minutes with study books. Children at this age have a very short attention span and it is very likely that your son will want to do something else before you can even get him to write 5 letters. I agree with Shanaya here, and would suggest that you take it easy on getting him to study seriously now. Alternately, you could have posters of Alphabets, numbers, animals,colours, shapes etc put up in his room. He will learn just by seeing. You could try to make study time fun for him by singing ABC and other rhymes or also teaching him colours of the rainbow by painting a rainbow. Subtle changes in my way of teaching her helped my daughter learn when conventional ways failed. Hope this helps :) | May 31, 2013
Hey Poonam, these are the few initial years when you can let your child be as there is no burden of studies as such. The concepts and the basics he needs to learn can be taught in ways other than textbook. Just enjoy this time, As parent of an older child, I can tell you that once he grows older , a few years down the line, school work and exams and home work will take most of his time, and yours too. | May 31, 2013
A fellow mother on parentune is using and she introduced me to it. i am yet to receive my order.... Xcited | May 31, 2013
yes infact bought it | May 30, 2013
@ deepti hv u tried it? | May 30, 2013
@ Deepti.. wht is ETL? | May 30, 2013
I agree with RItu. U can use play way method to teach ur child. For example- colours can be taught one by one for ex- red. U can show him all d red objects in real or pics- like an apple, a tomato, a letterbox, an ambulance,etc. Pics make things interesting and helps children to retain for a long time. When u take him out u can show him red colour bus, car, clothes, etc. this way he will start taking interest. Ur tone shd be soft, gentle. Keep praising the child n rewarding on even studying for 15 minutes and also for giving d right answer. Children need repitition, praise, involvement . At this age play way is d best method which d child would enjoy too. One concept can be taught for at least one week to make things clear. | May 30, 2013
Have you tried ETL | May 30, 2013
4 years is too small... my suggestions - Never force him. Try to tell him stories lots of stories. Whatever you want to teach him teach him through stories. If you want to teach rhyme, sing along with him. Forcing him will only make him rebellious and he will in long term start hating studies.
More Similar Talks
Top Parenting Talks