Parenting
Ipad/Mobile addiction Created by Updated on Sep 22, 2014
Hi Parents, My child is very much into ipad and mobile phones as soon as he comeback from school he look for either ipad or take any phone and start playing games without changing eating I am really worried for my son. Please help how could I make him understand the bad effects.
Kindly
Login
or
Register
to post a comment.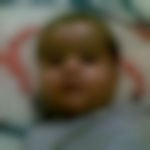 | Aug 18, 2015
Great suggestions from Shika and Yamini. One thing is I have never hidden iPad or protected from password because if as a parent, you hide, your kid will learn and do the same to secure his belongings. If it is password protected, my kid can change the pass word and he will use the same methods as they grow up. IPad at my place is at central place and convinced the kid it is for everyone to use. This has resolved the problem of being possessive. As far as time kid spends on it, I think a timeslot should be designated to use. Initially, it may lead to irritation but kids forget gradually and get used to non-ipad life and think different ways to engage themselves. Parents play a bigger role in this. | Sep 24, 2014
above all, we decided not to get the laptop fixed for atleast a month, because he remembers it and goes near comes back. In this way i didnot even hide the things. Luckily he wil not touch his fathers' thats a strict condition from the beginning. | Sep 24, 2014
then give him new toys every alternate day. May not be expensive. I shall give him thermocol balls, brought new black and white board, white sheets and color pencils. I sat with him for almost hours and finished my work,while he was sleeping. Now he is happy with all the play things, help me in chopping. As mentioned earlier by our friend, use your gadzets in absence of your child. Be a kid of your age,the younger days you spent with out gadzets and try to help your son. Your house may be a mess for initial days, dont bother you will soon change that. | Sep 24, 2014
Hi. I can share my experience. the climate at my plaace is too bad, that i cant take my child out. Hence the sooner he was addicted to gadzets. I really didnot realize it in the beginning, because it gave me time to finish my work fastr. Later one day, the laptop screen broke and i told him that i cannot fix that. In your case you can get empty battery in your gadzet, or remove the battery and say seal should not be opened by us. | Sep 22, 2014
Hi Ayushi! In present day scenario , Children are very much into gadgets. they love to explore and imitate adults. It is advisable to take up following steps to get rid of child's this habit. 1. Make use of gadgets minimum in front of kids. 2. I- pad / phones can be kept at a place out of reach of kids n out of sight too. ' Out of sight is out of mind' as is found to be true in case of kids. 3. u can allow the child to use these gadgets on weekends for 1 to 2 hours maximum. 4 u can make them explore different options like playing outdoors, going to park, joining any sports activity or hobby class. 5. U can put password on phone/ipad so that child can not have easy access to these. Hope these suggestions are of help to u!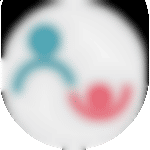 | Sep 22, 2014
Hi Ayushi Narula, Thank you for sharing your concern with us. We understand your concern. While you receive suggestions and inputs from fellow parents on parentune, in the meantime, here is a blog which deals with the concern area mentioned by you and may be of help- https://www.parentune.com/parent-blog/has-your-child-high-jacked-the-ipad-the-right-way-to-introduce-an-i-pad-to-a-child/290
More Similar Talks
Top Parenting Talks