Health
IPV vaccine Created by Updated on Mar 21, 2017
Did anybody skiped IPV vaccine for ur baby. Bcoz my baby is scheduled IPV1 vaccine on her 10 weeks due to lack of this vaccine in hospital they skipped it. Is it compulsory to have this vaccine?
Kindly
Login
or
Register
to post a comment.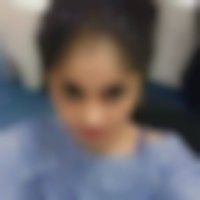 | Apr 16, 2017
Dear Dharani, Thanks for your support and response. I am referring here for the polio drops which I missed on 4th April 2017 scheduled by government. Rest till nine months measles vaccination all is given ..I have pending typhoid and hepatitis 2 is pending for 10 and 12 months. Rest all are given . Even opv and ipv are given at 6 weeks and 10 and 14 weeks and one polio drops at birth. Please suggest if there is nothing to worry on the missed polio drops | Apr 16, 2017
Khub.... could you pls confirm if ur concern is OPV or polio drops..... when it was scheduled before? Do you have vaccine chart wit you? I don't think you need no vaccine for 10th month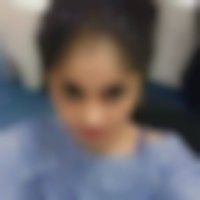 | Apr 15, 2017
I missed the opv vaccination on 17th April 2017.. Is is necessary as private hospital and my doctor said they don't have supply of it. He is 10 months old now and has received polio vaccination n drops earlier . I'm worried how to get the missing polio drops at this month. please suggest when is the next polio day scheduled any idea. I am a single mom and I feel terrible that I missed it and the guilt is killing me :(((( | Mar 22, 2017
Not needed on what? do you have prescription with you for the last time ? check if they given OPV and if yes, you don't need to worry about IPV at all.... | Mar 22, 2017
In government hospital they are not vaccinating separately but when we consult the local pediatrician they told to put separately in government hospitals. Another pediatrician telling that if 1st month of IPV1 is vaccinated then it is not needed so we are confused | Mar 22, 2017
one of my friend is a doctor and I had a discussion on this now ...she explained tat both OPV & IPV are for polio and in tat IPV is an optional one. ..if you had OPV then you need not to have IPV.... so check if you had OPV vaccine for ur child if so you dont need to put IPV separately.... however consult wit ur pediatrician | Mar 22, 2017
But they ask us to come on 17/4/17 with next vaccination will they put IPV2 along with it | Mar 22, 2017
Gowthami... you can get along with vaccine on next visit and take care of the doze term and marked in ur child vaccination chart | Mar 22, 2017
Thank u all for ur comments | Mar 22, 2017
Hi, till now I vaccinated my baby in government hospiatal. As per ur advice let me check in private hospital . | Mar 22, 2017
Hi gouthami, I too have to vaccinate my baby with IPV2 alone the next visit. | Mar 22, 2017
Hi,I am having girl baby the baby born in chennai & I was also in chennai in my mother's house till 3rd month of my baby now I came to theni to my mother in law house my baby's vaccination on 10th week vaccination I came here, but here in local pediatrician their inject only DTwP2 & Hip2 they told IPV2 is not available here it is only available in government hospitals, so we went to government hospital to vaccinate but there they told IPV2 not vaccinated separately it will vaccinate along with next vaccination. We are confused tell me the solution for this shall we vaccinate now or with the next vaccination if you needed for the chat I will attach it tel me solution for this | Mar 22, 2017
hae guys it's a mandatory one which is listed.... if you are muc worried then ask with ur pediatrician if it can be given in next visit and seek advice from them... I have heard this is the first time tat it's was not available... have you vaccinated in private or government hospital... there may be chances for sometime of non availability in government hospital... I would suggest go to pediatrician clinic exclusively for child so tat there alwys have our listed vaccine in handy.... | Mar 22, 2017
Hi Ashwini, If your child have recived OPV then dont worry as IPV is the same in vaccination form . Oral polio vaccine (OPV) The OPV is a live but weakened form of the virus which makes the body produce antibodies against it without developing into the disease. Given as oral drops, it protects not only the person who has taken them but also others living around him.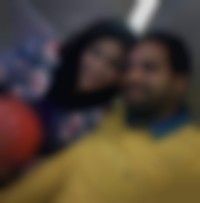 | Mar 22, 2017
even my daughter is missed that vaccine | Mar 21, 2017
Then why they r scheduling this on their immunisation schedule, if it is not important...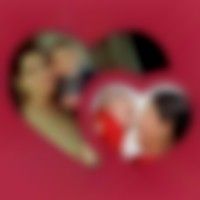 | Mar 21, 2017
evn my son was not gvn IPV frm d beginning due to d same reason
More Similar Talks
Top Health Talks