Parenting
Is Day Care a good option for 4. 5yr old?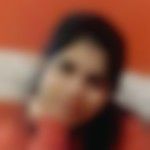 Created by

Updated on Sep 11, 2013
Hi Moms, My Son is 4. 5 year Old, i resumed my work when he was almost 3 & since then he stays with a baby sitter when he is back from school. Now suddenly my baby sitter informed me that she won't be able to continue her work as her parents are getting here married. I am very worried & confuse, as i am sure i will not get any baby sitter in such a short notice. So i am looking forward with a option of Day car. My son is in Billabong High school, noida. They have a day care & i have very good reviews as well. But somehow me & my husband are not very comfortable with this idea, may be because we never stayed in day care. Please share you experiences, positive, negative points. It would really help with my decision as it always do. Thanks Sonal
Kindly
Login
or
Register
to post a comment.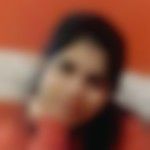 | Sep 12, 2013
Hi Dyuti, Sargam, AM for taking out time & replying. I am going to visit the day care this saturday. My son is only insisting that he wish to stay in day care as its attached to hsi school & his friends also go there. I am definately going to talk to parents & take their feedback on all aspects. Sargam your point is also valid, but i guess by the time kids turn 5 they build immunity to fight infection, but certainly thats the valid point as well. Thanks all darling mom. :)) | Sep 12, 2013
Top of that child becomes more independent n sesible soon. | Sep 12, 2013
@ Sargam... infact kids enjoy other kids company... it depends which day care you choose. Kids learn a lot of new things, learn sharing, learn do things themselves, learn to eat themselves everything, They stay happy all the time, they learn a proper routine(whn to eat, sleep, study n all)n learn many more things. At home if mother is not around or they dont hv anyone to play or share... they become agressive, stubborn,dont like to share, they feel alone all time. | Sep 12, 2013
For me day care is a No No. I left my job just to take care of my child, day care makes a child insecure at the same time child is more prone to infections. Probably if u want to continue your job,u can ask your parents to come and live with you. | Sep 11, 2013
Dear Sonal. Day care is a good option. It is completely normal for you as parents to be concerned. The best way out is to visit the day care, find out what facilities they have, what activities the children usually do, get their numbers, speak to other parents and ask any number of questions to the people responsible. My children have been going to the day care from a very young age and I would certainly recommend them provided a thorough research is done on those places. You could also send your child for a trial period (for 2-3 weeks or so) and see how it goes. Meanwhile, you could look for a nanny. If you prefer the day care at the end of those weeks, you could keep your son there and on the contrary if you find a reliable nanny, you could move him back to his old schedule :) Hope this helps.
More Similar Talks