Babycare
Is giving Top Feed to infants is fine Created by

Updated on Mar 22, 2016
Is it safe to give Top Feed along with breast milk. As i think breast milk supply is not enough. My baby is just 1 month now and i have started using bottle as well. Is i am doing fine.
Kindly
Login
or
Register
to post a comment.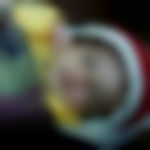 | Jun 01, 2016
Hello monies. My baby is now going to b 6 mnths. In her frst mnth even I was facing similar problem . I took up to have rich diet of milk n dry nuts along with achwani powder (available in market) although I had a ceaserian delivery. Thn too aftr 21 days I strtd wid rich diet slowly n... Till now I am abl satisfy her hunger only by my feed. Although I do giv her top feed n liquids too smtimes to inculcate a habit of these. Hope this is helpful fr u. | Apr 05, 2016
Breast milk gives immunity to baby and top feed satisfies a baby's hunger. So it's perfectly OK to use top feed. Nan pro 1 is good. Go ahead and use combination of your and top feed. It's safe and baby will gain weight. | Mar 23, 2016
Hi, even I suffered when my boy was 1 month old. i gradually increased my milk by following home remedies. Eating raw papaya curry ,fenugreek powder , fennal seeds tea. Hope it is helpful for you. better not to use topfeed. | Mar 23, 2016
I'm also suffering from same problem but there is ni option now my baby is 3 months old | Mar 23, 2016
Hi nisha I hope u have started it with consulting pedc, if not then just once consult ur pedc.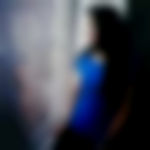 | Mar 23, 2016
My baby is not even a month, I have started with formula milk as well. Had discussion with doctor. There are no contradictions however mother milk is safe and Keep away from all diseases. | Mar 23, 2016
Check the weight of the baby then go for top feed. For increasing. Breast milk u. Can have. Zandu satavarex. Am having it as recommended by doctors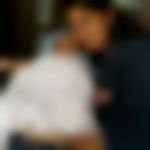 | Mar 23, 2016
Yes u can go ahead with nan pro1,my gync & pead both are agree with this,my baby is also 45days n m also giving him milk with natural feeding bottle & as well bf,m also taking 'maa' powder to increase my milk. | Mar 22, 2016
Thanks for replying. Reason i beleive baby is not contended is bcoz baby feels irritated as milk flow nd nipple size is not sufficient. Plus I feel severe pain after feeding Dats d reason i go for both breast milk as well as formula feed. | Mar 22, 2016
Breast milk supply is directly linked to how much the child suckles. How do you know your breast milk is insufficient?.. Babies cry for numerous reasons.. Be very sure the reason is insufficient milk supply.. Formula feeds should b the last option... Try n increase your own milk supply by taking supplements... Tc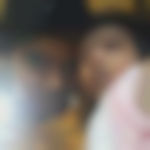 | Mar 22, 2016
No doctor will recommend you to formula feed. If ur baby is crying even after breastfeed and hasn't gain weight.. go for formula feed with full heart.. as a parent we ll have to take decisions..
More Similar Talks