Pregnancy
Is it good to get artificially induced?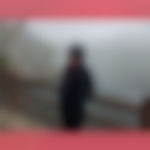 Created by

Updated on May 08, 2017
Hi, im 39 weeks pregnant and my due date is in a week. My health care provider suggests that if I don't go into labour, I will have to be artificially induced with pains. My query is should I do this, or should I wait further, or are there any natural ways to go into labour? Thanks in advance!
Kindly
Login
or
Register
to post a comment. | May 08, 2017
Just today I was reading about induced labour in a book 'Pregnancy' by Nutan Pandit. The author had mentioned what ever medicines are given at the time of labour to the mother will be given in dosage as per her age n needs but as whatever is taken by the mom can reach the baby immediately through the placenta, the effect of the dosage will be many folds on the baby. And also she had mentioned the due date varies per the mother's menstrual cycle. Like a mom with regular 28 days cycle is more expected to deliver close to her due date and a mom with longer cycle is likely to deliver accordingly. She had also mentioned abt inducing labour naturally by breast stimulation. Just sharing whatever I read, you take a call on what best will suit you. All the best to you and wish you a speedy n healthy arrival of your little one :-) | May 08, 2017
for my first delivery, i ws induced artificially and had normal delivery.. everything ll b fyn.. just relax nd be active.. practice breathing exercise.. | May 08, 2017
Hi Parul.. Just have good walk it helps in getting labour.. Walking and having sex and eating spicy food are some tips for inducing labour naturally.. Best is walking a lot.. All the best dear..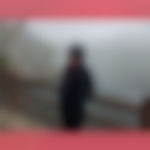 | May 08, 2017
Thanks shikha, that's y I was vary of taking it.

| May 08, 2017
My bhabhi had pains induced artificially. she delivered normally. she had no side effects. Don't try any home remedies. Follow your doctor. | May 08, 2017
hey Parul don't go by hearsay as jaggery, ghee and such things will lead to weight gain in the last week which will further make it difficult to deliver a baby normally. please follow your gynaecologist's advise. tkcare .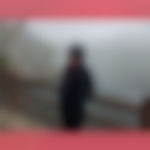 | May 08, 2017
Hi puloma, thanks. Besides getting it induced can't we get pains via some home remedies like jaggery or ghee etc? | May 08, 2017
Hi Parul, wait for the due date if labour pain doesnot starts naturally the doctors will induce it artificially. I have also gone through the same. Labour pain started but somehow i couldnot deliver normally.
More Similar Talks