Babycare
Is it good to use mustard oil Created by Brejitha Sathish Updated on Jul 14, 2018
my baby 2years old now a days she is getting dark bfre she was fair enough some of my friends suggest me to use mustard oil for baby shall I use the oil?
Kindly
Login
or
Register
to post a comment. | Jul 31, 2018
Children's skin color keeps changing. Dont worry. Im not sure about mustard oil. We always stuck to mamaearth and virgin coconut oil.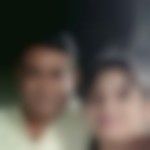 | Jul 18, 2018
try natural products for baby. would suggest mamaearth baby products. it will give best result try it | Jul 16, 2018
it totally depende on ur genre. no cream in the market can make baby or u fair. all u can do is just use quality products like mama earth p,pure coconut oil etc. all the best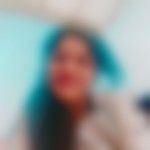 | Jul 16, 2018
See every child has its own skin types. But i personally suggest that mustard oil makes complexion darker. Waise it doesnt matter at all with the complexion because it do changes with time. Still i suggest you to use mamaearth soothing massage oil as its made up of natural ingredients and is very gentle and mild. Its free from harmful chemicals. It strengthen the bones and also helps in improving complexion.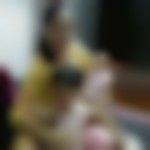 | Jul 15, 2018
Hi Brejitha... :) With respect to your question I would like to answer into two aspects: 1. Kids tend to get their colour complexion change until the age of 5 years, and moreover, it depends upon the genetics.. Hence her final colour complexion will vary according to her parent's complexion.... 2. Mustard oil does darken the colour complexion. Moreover, it is hot in its natural temperature. Therefore, use it when your kid is having cough or cold.. as it has a more medicinal benefit. You can prefer to use a good baby massage oil, like Baby dove... It is hypoallergenic, provides proper nourishment and moisturizing to the baby's skin. I am using it for last 6 months and I am happy. | Jul 15, 2018
instead of using mustard oil use MamaEarth baby massage oil and baby lotion. this oil will not darken your baby's skin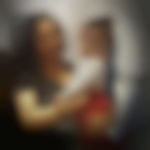 | Jul 15, 2018
you can try organic products. Organic brand like mama earth they have very good range of skin care products like Mamaearth Soothing Massage Oil for babies, body lotion etc. I sure these products will help you.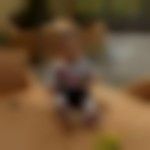 | Jul 14, 2018
use organic products. recently used mamaearth lotion n oil. working for my daughters legs.. I feel her legs were little darker than her body | Jul 14, 2018
Hello you can try mamaearth soothing masaage oil itnreally makes skin soft