Parenting
is it weird and how to deal with it... Created by

Updated on Jul 09, 2016
Hi all... i have a 5 yr old son and a 3 month old son too... we stay in usa and my parents came for helping me during my pregnancy... and here the problem starts... being the first grandchild of family my parents pamper him alot... n my son is taking advantage of it... he is not usually addicted to ipad which totally changed after they came as he is having summer holidays now... he is not ready to listen not only myslef but to my husband too... he has no respect towards elders now... and gives all his stupid replies to what ever i say... i tried taking him outside and playing with sometimes but i think he is not much interested now which he was earlier crazy abt... and even my health is not allowing me to jump and run along with him as i had delivery... s i tried talking abt his behaviour to my parents too , but they say its normal for kids of his age... i dont know wat to do... and to add to this my 3 month old has not rolled over yet... he is formula fed which makes me feel bad.. all other kids of his age are having breast milk and rolling over.. i feel depressed abt both of my kids... now a days i started feeling lyk i m a bad mother... am i so????
Kindly
Login
or
Register
to post a comment. | Sep 15, 2016
thanks for all support... may be i should start thinking about positivity in life... | Jul 09, 2016
Hi Padma! How r u! Congratulations on the arrival of your little bundle of joy. Padma what u r going through is post partum depression which is quite normal after delivery. It's a major change in your life, addition of a new family member. It's a big change for your elder one too, to adjust to. Give him some time. Your parents won't be here for long, don't worry he will come around. Let him enjoy this phase with them. As far as these thoughts which come to your mind are concerned , believe u me these are absolutely normal. You could confide in a friend, or talk to your hubby. Get good rest, sleep well, take a break, listen to your favorite music, do what u love doing at least for an hour or so in a day. Dress up, pamper yourself, get yourself a nice relaxing body massage (after consulting your doc) or head massage from your mom. Share your heart out with her. Enjoy this phase with them. Cherish these moments. Deal with love with your elder one. Have faith in him, trust him, when he talks something bad or rude just don't correct him or scold him . U could politely reframe his sentence. Praise him , hug him, spend some exclusive time with him. Padma just like u he is going through a rough phase , just help him sail through it smoothly. Hope this helps!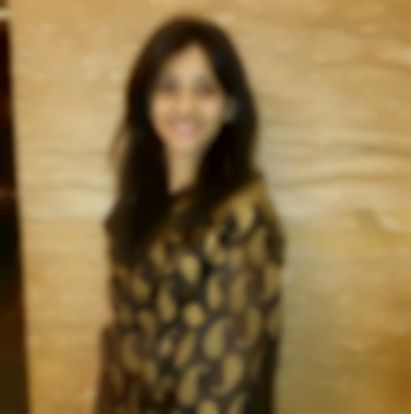 | Jul 09, 2016
Everything has pros and cons. Kids r stepping into new curious world of their own each year and these all are normal things in a joint family where grandparents pamper kids a lot. Although I can relate to your situation and worries. Here's a trick... just stop getting angry or annoyed to anything your son does. Infact stop responding to him from the moment. Stop asking him for food or anything else. Make him realise things and upon developing curiousity he may come to you to talk (may take two three days, but keep your patience till then). And then when he asks you about your strange behaviour, make him understand politely about things you dont like that he does and reasons about them. I hope that works. :) | Jul 09, 2016
Padma You are a good mother. Now 5yr olds do throw tantrums and it is normal. My 5 yr old is a complete drama queen and defies us quite a lot. I just think that it is a part of their growing up and our job is to keep on telling them what is right. Both my daughters did nt roll over till they were 5 months old. Dont beat yourself up abt the feeding part. There is nothing wrong with babies being bottle feed. I myself was bottle fed and have grown up fine. So just relax and enjoy... We are all awesome mothers!!!
More Similar Talks