Parenting
Is mother the more active parent on everything when it comes to a child or is there an area where fathers play a more active role? Created by Updated on Oct 23, 2012
Is it just a coincidence that mothers are far more active on parentune or is it a case across all areas when it comes to a child. Are mothers the more actively involved and responsible parent or are there any exceptional situations where fathers play a more active role?
Kindly
Login
or
Register
to post a comment. | Oct 28, 2012
Interesting vidhu. Even on this talk, its mainly mothers who r active. I think though that there is a slow shift though evident in increasing activity and involvement of fathers... | Oct 28, 2012
I think mother is more involved because in our Indian society Father has always been given a different role,as he is the bread winner and mother is the whole sole person who has to look after house hold. It is because of this that every small thing is handled by mother because mother spends much time with the child even if she is working today,it is her responsibility. And I must say these days mother has more pressure than father,she has to be on her toes through out the day,In office,at home for children and for the entire family. Even in office she will make it a point to call back home and enquire about child has he come back from school ,taken his food etc. How many fathers do that when they are in office????? | Oct 26, 2012
I think it is more of a circumstance/situation based. We, mothers tend to do as we have seen our mothers doing it for us and hence fathers do not get a chance to do anything specific for the child. But i have seen it personally especially when i am travelling out of Delhi - that a father has the same capabilities and feels equally responsible in taking care of his childs' needs. We as mothers are to be blamed for not giving enough chance to fathers to show their parental care & emotions. | Oct 23, 2012
Its a good point you brought out here Nitin. I would say, in my opinion, mothers play a more dominant role in a child's day to day activities. But it can vary from situation to situation, like for instance, in the west, there are dads who make it a point to be involved. They may be stay-at-home dads or dad who wrap up their day jobs early to be able to spend time with the children. And you see them everywhere be it dropping/picking up the child from school, taking them shopping and outdoors to play or for sports... doing all the things you would usually see a mom doing. In the end, I feel, it would all depend upon how much of an active role a father can and would like to play in the child's activities.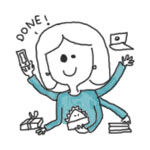 | Oct 23, 2012
This is so true. Have been following Parentune for a while now, and seeing mostly mothers active on the site. Apart from me, saw a couple of other Dads as well. Alert - Calling all Dads :-)
More Similar Talks
Top Parenting Talks