Pregnancy
Isn't one kid not enough?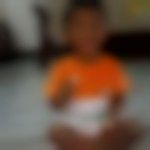 Created by

Updated on Sep 28, 2016
my only kid is 2. 5 yrs and almost all of the humans surrounding us are asking abt adding another one soon. i always thought one kid s more than enough .I can't say kids are too much work but they need our undivided attention .and me being a too much thinker abt future education and every other needs of kids ,I am in a dilemma to have another one. but actually how many of u feel this way. p. s I just couldn't take the rumbling of my mom in law abt this decision... and also my husband wants another one. but more or less he s like the poor cat on the wall..
Kindly
Login
or
Register
to post a comment.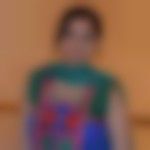 | Jul 08, 2017
Different people have different views but please consider your situation before taking a call. Definitely there are advantages to have 1 more baby if you are financially strong and you have elders to take care of your 1 child. It easy for the 2 child to learn and adapt more as he has elder brother or sister around. Kids learn more in presence of other kids and also 1 child become more responsible and have his own company within home rather being lonely when parents are busy. Have a gap of 3 years before you plan 2 child. The reason your inlaw and husband suggesting you to have child now is because it's easy to bring up 2 young kids together than 2 children of high age difference. Consider your situation and take a call. All the best.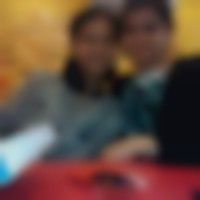 | Jun 10, 2017
same.. Told same to my husband.. yes It will b tough. .. do as you like... the spouse of shobha day u must read... will help yew more with your decisions... Also try telling them repeatedly on a politer tone.... Hope it helps...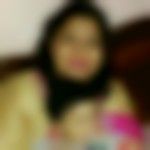 | Oct 02, 2016
Hi dear! See, it should be ur decision to have a second child or not, as its ur body, ur health, nd all. M also have a son on 1 yr. Most people, even my mother inlaw sometimes ask abt next child. I have told them clearly that Ivm not going to have next baby as its my body. More over the career too effects. I m happy with one child. Everything is expensive in today's era. Nd the prices will increase in future too. I wanna give best to my child. Best education, best living, everything best. So one child is enough. Do not listen to others. Listen to ur heart. As every mother wants to give best to her child nd want his safe future.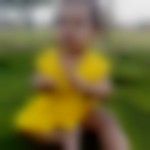 | Sep 29, 2016
Dr.Jenis Bhalawat(physio)
the decision is entirely yours because u are going to be pregnant again,u are going to take care of your first as well as second baby,its u who is gonna go through pain once again. so first consider your health and then decide. also according to stats minimum 3 yrs spacing should be there between 2 pregnancy for the well being of the mother. also u need to consider your first kid is able to take care of himself when you go through your delivery phase .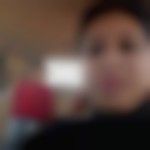 | Sep 29, 2016
Hi dear as per me it is important to have another kid not for the couple but for our elder child because in today's time both parents are working. .. we are not able to devote sufficient time but as our kids grow they both like each other company.. they fight with each other love each other..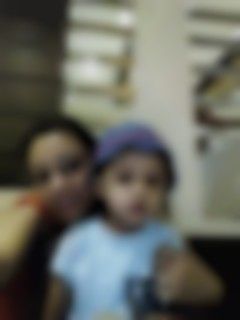 | Sep 29, 2016
hi, In my opinion, If u r happy vid 1. so enjoy ur decision . I don't believe people saying if something happens to 1 then other one is there. But I think nobody can take one 's place. Secondly, mishappening can be happen with 2 as well, then what? So, feel happy about the decision taken. | Sep 29, 2016
hi rifaya , please don't mind wat others say, because they will not turn around, when you are ought to care of the new born as well as your first kid. if you are in dilemma, please don't decide of other. The other thing is your first kid will get stressed/reserved when you are looking after the new born. It's better that you decide after your kid goes to K 1 class.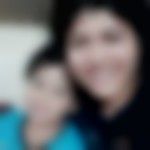 | Sep 29, 2016
one more suggestion don't tell ur mother in-law abt ur decision say will see let this one be 4 years .....thn again say we will see. this is wat I do hehehe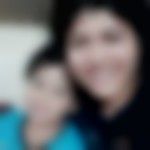 | Sep 29, 2016
hi I'm also a mother of one he is 18 months n I have decided not to have more ( same concerns as u have) I told my husband also but I think ull never get a answer of this anywhere as parents with two kids will say having two kids r amazing n parents of single kids will say one is a hand ful ha ha !! it's actually a personal choice n how much u can handle manage. somehow I feel that I can't manage two so I have decided not to have another one. keep thinking ( it sud be ur decision not ur in-laws ...keep in mind ) gooooood luck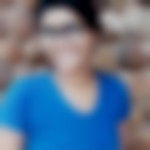 | Sep 29, 2016
Hey Rifaya You are not alone. One kid , two kids or more….. it is an absolute choice of the couple. What people around you say does bother us but do not let it influence you. If you, as a mother is not totally convinced about this idea then do not have it. Kids are not just numbers that has to be added to the family photo but a bundle of responsibility. I totally agree to your point that kids require undivided attention and to raise a happy kid it is an utmost necessity..... than to get another one and not able to provide that. It is an absolute personal choice and will always be. Happy Parenting.
More Similar Talks