Babycare
Johnson and Johnsons products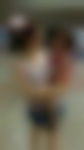 Created by Updated on Apr 23, 2018
I have been using j& j since 4 years. But oflate I have been hearing rumours about the brand. can anyone help me. what should I believe?
Kindly
Login
or
Register
to post a comment. | Nov 07, 2019
Hey mums I m glad to share that johnsons has come out clean yet again. Check out this link for more information https://www.straitstimes.com/singapore/no-asbestos-found-in-johnson-johnson-talcum-powder-bottles-sold-in-singapore-hsa | Jul 24, 2019
If you have been using the product without any issues, then do not bother too much. Even I have used their products without any issues till date. Just go by what you believe is good for you and your family! | Feb 21, 2019
hi.. believe in ur trust.. i have been using j&j for my daughter's since their birth.. and trust me dint find any problem with the product.. it simply depends on suitability of the product on ur baby's skin.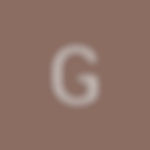 | Feb 02, 2019
I have been using them too with no issues at all. The new range is really good with no parabens, sulphates etc. I guess one should do her own research on such rumours. BTW every time Johnson's had been a part of such rumours, it has always won the case. | Dec 21, 2018
Hi Neha. I would say please trust your own experience more than internet and other's complaints. Having said that I would say I have used JnJ products for my kids and has never faced any issues. Do a skin-patch test first, n this holds true for any baby product, before using it.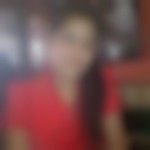 | Jul 12, 2018
I have been using Johnson products for my daughter from day one and have found no issues at all. I am myself a Johnson baby and also all kids in my family have been using Johnson products and they are perfectly fine. Johnson is the best brand when it comes to baby care products. | May 31, 2018
Yes Johnson and Johnson products r not good... So, u can try mama earth baby products its very good n safe for babies...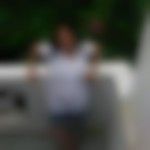 | May 28, 2018
Hi Neha, as a mom we are always worried for our children. I read your post. You have heard rumours about JnJ, but you are using the products for your child. Did you get any problem? I have been using all JnJ products for. my daughter past 6 yrs. Not only she, but my niece who is now 12 yrs old uses JnJ soap to wash her face because it is very mild. It is trusted brand amd is in the market past hundred years. I would suggest not to go by rumours but do your own research. | May 03, 2018
Dear for the last few months I have been using mama earth products n m really happy with its performance... try it.... it has good results | May 01, 2018
Pls don't use Johnson baby products u can try mama earth baby products its very good n safe for babies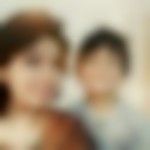 | Apr 30, 2018
Hi Neha, as mommies we all want the best for our lil ones and when you hear about anything that could affect your baby in any way its natural to be confused and disturbed. I as a mommy of a 5 year old, vouch for J&J products because they work so well for my son. Not once have i ever faced any issue. I am sure a company that is globally so popular and are pioneers in baby products could go wrong especially when their clientele are new born's and toddlers. | Apr 28, 2018
It is only natural for a mother to be worried about what she is choosing for her baby... In our family we have always been using Johnson's for every kid... Infact I have grown up on it and I still use it for myself... Yes I did hear some cases against Johnson's but reading about them in detail made me realise that I can still trust the brand... My daughter is 4. 5years and she is growing up on Johnson's and now I am expecting my second one and this one too will grow up on Johnson's... Belief is one's own but this brand is around so many years and it is only irony that as soon as these cases against Johnson's started coming up so did the flush of new naby care brands out of nowhere... No product is made inside my home so how do I trust other brand's claims... | Apr 26, 2018
Internet is teeming with false information. Johnson has been the longest brand in the market. They have 5 level safety process. All the raw materials are 100% safe. They do extensive testing for allergy, irritation on the skin. They do human testing too. I have been a johnson baby and my kids too. | Apr 24, 2018
When I had my baby, I too went out researching and figuring out best options for him. My friends and I have used J&J products for our babies without complaints and have loved it. they maintain high safety standards internationally and advertise all their ingredients on the label. good luck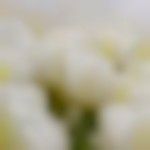 | Apr 24, 2018
hi Neha Bhalla !hope u r doing good. shalinivarora please share your views on the same.. please go through the link given below. hope you will find it useful. https://www.parentune.com/parent-talk/johnsons-baby-prosucts/91917?ptref=sa0g0000ika1yx9
More Similar Talks
Top Babycare Talks