Hobbies
Keeping child busy Created by Updated on Mar 01, 2014
Hi Parents, Please suggest some ideas to keep my 5 year old busy at home creatively especially on weekends. Thanks in advance.
Kindly
Login
or
Register
to post a comment. | Mar 07, 2014
Hi Ravina, this is a super way to keep your child happily busy – A Trip to the supermarket. Take your child to the supermarket on Saturday morning and make him/her choose fruits & vegetables. Let them decide the menu for the weekend. This will help in the following way – they learn the names of these fruits/vegetables, they learn the value of money, they think what they would like to eat and aids decision making, chances that they actually eat what they have bought is higher, so they get the added nutrition, it's fun and a productive way of spending time with your child. A 5 year old can even help you in the kitchen by peeling potatoes, buttering bread, making sandwiches etc | Mar 01, 2014
Hi dear Ravina! A vey good thought I must say. It is indeed essential to motivate kids to utilize their time wisely. U cud ask them to draw his/her favorite cartoon character and paint it and decorate it with stars, glitter, beads, make hair with wool, etc. or they cud make cards and envelopes for an upcoming event say parents birthday, festival or forb a friend, etc. they could make lollipops, with paper plates. and colour them and cover it with cellophane paper. They cud make the season which is going on using paper plates, cardboard and other waste material available at home. For ex- a rainy day can be made by making an umbrella with half paper plate and stick below it, clouds could be made with cotton, and water drops with blue glitter. Or u cud make puppets with him based on a story. For ex- 'littering is bad'. With this theme u cud create a character say bubbles ( create a puppet for bubbles) who used to throw waste paper in the park. N how park became so dirty that everyone started avoiding going to the park so children were not left with any place to play. So how all children decided to throw all waste in bins and park became clean and once again ready for them to play. Or u cud do simple exercises with him such as teaching concepts like Heavy and light and asking ur child to paste one heavy item ( say a crayon) and one light item ( say an ear bud) on a seesaw and ask which one should go up. Similarly other concepts tall short, over under, up down, fat thin ,open close can be covered using craft activity. Or u cud ask him to make a king or queen and decorate their crown and robe using glitter, beads etc. or he cud make a room and using glaze paper make curtains of a window, chair and other furniture. When the activity is done u cud display it on the wall or get it framed. It is advisable to have one wall in his/ her room especially for display of child's creations. These activities are not only entertaining but will be educating too. Hope this helps!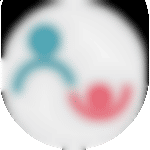 | Mar 01, 2014
Hi Ravina! Here is a link to similar parent talk that you may find relevant: https://www.parentune.com/parent-talk/after-school-activities/992
More Similar Talks
Top Hobbies Talks