Parenting
Kichdi with one vegetable for lunch. .. Created by

Updated on Nov 16, 2016
hi mommies iam giving kichdi made with one different vege daily for my 17 month old son... is it good or I have to start with Sambhar ,rasam rice like that.. pls guide me...
Kindly
Login
or
Register
to post a comment. | Nov 17, 2016
Thanks mansi and Maheshu will start slowly. ..he is allergic to some foods.... so I am practicing him slowly. ... | Nov 17, 2016
nothing special mansi kootu means we south indians preparefew veggiadding toordal or moong daal n avial is similar to undhiu type mix veggies boil together n gv tadka of rai jeera chilli n add curd their wont be tomato s n kootu means turai , padval like veg we use to cook it by adding toor daal or yellow moong daal eg turai we remove skin n we wont throw the skin keep it side n cut it to pieces add toor daal in cooker add veg turmeric bit salt n gv pressure cook for 2 whistle make vaghar of rai jeera chilly onion tomato n saute if u want use chilli powder too curry leaf n bit water n add it to daal mix n cook for few minute kootu is type of semi gravy type vegee.. the skin of turai just add few drops of oil in pan saute the peeled skin of turai few garlic red chilly n few chana dal just 3 , 4 only saute it . add very lill bit tamarind n blend it dont add water its should be thick n consistency add salt n mix it very nicely n gv tadka of rai urad daal n u can gv kids by adding til tel if kids like oil taste.. poriyal means dry veggies wht we generally do rasam receipe is take pepper 50 gm jeera 25gm n few red chilli n make a powder n store it when ever u want u can use this take small marble quantity tamarind n 1 tomato soak it n water n smash with hand together crush nicely few garlics now in a pan add oil mustard n slow the flame n add curry leaf n then gal8c n 1nhalf spoon of pepper mixed powder in pan saute it for few sec n add tamarindn tomato water to it consistency is like our pani puris pani add coriander leaf salt taste it if I feel like adding pepper jeera powwder more add it n stir dont allow it to boil if it boils it tastes worst when its abt to boil off the gas n add half glass water to it tht s rasam.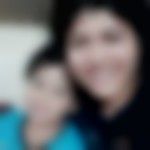 | Nov 16, 2016
hi Maheshu pls give some recipes of all the things u wrote . as in from Delhi don't knw how to make all that..... I'm a chef by profession but still in north we mostly make sambhar with idli n chatni that's it so pls give me some recipes | Nov 16, 2016
hi priya I totally agree with mansi gv him the habit of wtever to all hv no seperate food for him .... its good tht ur concern abt his diet n u r on right track too khichdi with one vegge or leafy veggi s gd diet for him at this age grp but slowly start with rasam too at night as it gd for digestion. . n gv kootu aviyals n poriyals in between tym like just few spoons of kootu by 4 or by 5 aviyals by 11 morn .. weekly once gv him tippilli rasam tooo ... hv a note abt food if he get allegric to some stuff..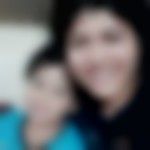 | Nov 16, 2016
don't restrict urself give him everything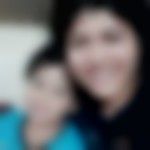 | Nov 16, 2016
hi priya I wud suggest u give him everything n give him what u cook for urself otherwise it will be a problem in future that he is not eating wat u eat ....my son is 19 months old I make him eat everything wat I eat I make everything less spicy for everyone no special food for him excpet he is teething n not eating anything ......like this in some time we will make only one type of food for everyone no sperate cooking. n this gives them confidence also. I do give him veggies saute in butter as snacks n all but rest same food | Nov 16, 2016
yes mansi iam doing that.. but my concern is whether kichdi is complete food or i have to practice him like Sambhar, kootu,rasam rice like.. because I cook for him separately... is it good...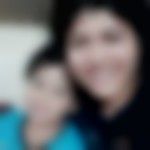 | Nov 16, 2016
if he is eating then it's good keep doing that.... but I wud say give one vegetable for two three days at least..... so it will register in his mind n ull also knw which he likes the most n allergies too
More Similar Talks