Health
Kick in stomach but not pregnant?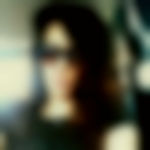 Created by Updated on May 09, 2013
Hi all,I am a mother to an 18 mths old. V recently - past 2-3 mths, i started getting this feeling of a light kicks in my stomach, like how you get when your baby kicks while u r pregnant..... and it happens when i lie down at night to sleep It was earlier everynight - just once or twice but now it has somewhat reduced I am v sure i am not pregnant again ..my doc says it is probably flatulence. I have read on soo many other forums too and many moms get this feeling and say it is spasms or gas. Maybe it is because i have started gym rigorously since Jan and have reduced 15 kgs since..... is it spasms cause of this? Pls advice
Kindly
Login
or
Register
to post a comment. | May 10, 2013
Ha Ha ... I too get such kicks ... and feel terrified to think of the 3 rd one ;) | May 09, 2013
hey Nisha, my daughter is almost 2, and two days prior i felt the same after long... n m not pregnnt. So its normal, its only gas and we have felt those kicks, so we relate it there as it feels similar. So don't worry | May 09, 2013
:)...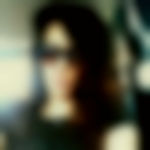 | May 09, 2013
Thanks Shanaya... all other forums also lead me to believe this and i am relieved ...although it is not stomach sound or movement, it is like a light baby kick.. However i am resting assured when you say you also feel it :) | May 09, 2013
Dear Nisha, interestingly some people call these 'phantom fetal kicks'. I feel as it has not been very long since your pregnancy, you tend to easily and quickly relate this movement in your tummy to your memory of your baby's kicks. To my knowledge, this could simply be passage of gas and food through the stomach, as your doc also said. I and I am sure many other people experience stomach sounds and movements from time to time :).. exercising does cause stomach cramps in some people, but it is more of an immediate effect.. If you are sure you are not pregnant, simply watching what you eat and avoiding gas causing foods could help.. tc
More Similar Talks
Top Health Talks