Health
Kid is not interested in eating. Created by Updated on Jul 26, 2017
My daughter is not interested in eating. When I offer a food she will always say no. How Can I develope her interest
Kindly
Login
or
Register
to post a comment. | Jul 26, 2017
Pansaskar Supriya in that case, try a different strategy.. since she has got to know her mother's biggest concern is' her not having food. 'let her understand it doesnt bother u from now on. don't ask her again and again. believe u me she would on her own come to you and say she is hungry . make a dish have for yourself in a plate and enjoy eating it and say once or twice ' oh! it's yummy , I am going to finish it all. don't even ask her. for a day or two she might just watch u and not react but by third day she would definitely ask for it.. when she asks for it tell her I am sorry , I am not left with much just a spoon or two. this would further make her curious to have it next time. REMEMBER don't be ready with a plate for her all the time. let her come and ask u for it. it's difficult to behave like this , but it will work wonders. u have to be strong for few days and not talk about food at all. hope this helps! | Jul 26, 2017
* shika | Jul 26, 2017
Hi preeti and shilpa. I had tried all methods for her as per your suggestions like food decoration and not giving many options. Even I m not giving her any gadgets. But I dont know why she is not eating properly. when she watches cookery show shw will say mumma make like this and I did the same. but she will watch the plate and say" wow" and then she will say "now you eat "... | Jul 26, 2017
hi Sanskar Supriya! great suggestions by Preeti! also u could serve her meals on the dining table.. avoid cooking anything separately for her,as more the options given, more fussy child would get. things that can be avoided are force feeding as that would make her further averse to food, distractions around such as ipad, TV as child would not learn to eat independently in that case and would always make excuses when these gadgets are not available. last and most important point is to make meal time happy family time. make sure the discussion going on around that time is positive , and a happy one such as how was the day, what was the best part about the day , or sharing good memories with each other. keep prasing her by saying " Good girl, u r eating so well today". hope this helps!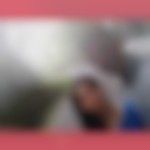 | Jul 26, 2017
Hi, Whenever u give food, decorate some carrot, cucumber, beetroot in different shapes. Even Puri Roti can be made in different shapes and u can use carrot pulp, palak pulp in dough and u get different color Roti, they get attracted,if she likes ketchup make smile on the plate, try it out
More Similar Talks
Top Health Talks